Dear Editor: Thank you for all the articles regarding the SK facility. I believe this facility is the absolute worst thing for our area.
"There are a few times in life when you leap up and the past that you'd been standing on falls away behind you, and the future you mean to land on is not yet in place, and for a moment you're …
I sat outside at a drive-in theater in East Tennessee Saturday night as the sun set and the temperature began to get cooler. I pulled out a blanket and settled into the outdoor chair I brought…
Dear Editor: (This is an open letter to the Madison County Board of Commissioners.) As a follow up to my email of Aug. 31 to which I've received no reply, and further in light of board member …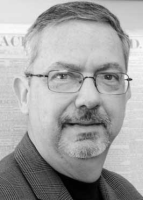 So this is what American politics has come to.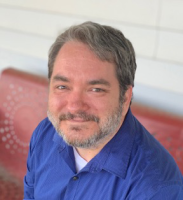 "When the atomic bomb went off, everything in the trench was light. There were no shadows and there was crackling like electricity, the flash, then loud noise and out of the corner of my eyes,…
The Piedmont College Department of Theater presented "Trojan Women" Sept. 10-13 at the Swanson Mainstage Theater. Directed by Professor Bill Gabelhausen, Piedmont's production of "Trojan Women" held true to much of the language as it was written by Euripides in 415 B.C., but is set in the ne…
The Madison County Library now has the following books available to check out:
The Jackson County Sheriff's Office and Southside Church will present Faith and Blue Peace Walk from 10 a.m. to noon on Saturday, Oct. 10, at the Jackson County Courthouse, located at 5000 Jac…
The Food Bank of Northeast Georgia plans a $100,000 fall fundraising campaign.
The Jackson County Sheriff's Office will hold the sixth annual Jeepin for the Georgia Sheriffs' Youth Homes fundraiser on Oct. 24.
The Jefferson Woman's Club met on September 14, 2020, at the Jefferson Civic Center with 23 of 45 members and one guest in attendance, for the first time after meetings were suspended in April…
Jefferson Elementary School students showed their school spirit for Spirit Wear Day. Shown are: (L-R) Lacie Murdock, Kip Johnson, Holt Sanders, Sam Waterer, Paisley Pierce and Teigan Hardy. Spirit Wear Day usually takes place at JES on the last Friday of each month.
Jefferson High School cheerleader Brynn was named an All State Cheerleader for 2020-2021. She is a senior at JHS and was recognized as one of the 16 All State Cheerleaders in Classes A-AAAA. S…
Jefferson Middle School students started working in the outdoor classroom to help maintain the outdoor space. These students are a part of the Outdoor Classroom Club with club organizer, found…
Jefferson Academy purchased the Ambient Weather Station, which sits outside the front of the school on a light pole. The weather station is used for fourth grade curriculum, where students can…
The 2020-2021 Beta Club inductees of Commerce High School members are: Ansley Ayers, Asher Baugh, Paden Bell, Aaron Bernath, Ava Bowles, Haley Brock, Faith Brown, Sabrina Carroll, Karrington C…
The Banks County 4-H Junior/Senior County Council met Wednesday, September 23, for the first meeting of the school year to elect new county officers and plan out 4-H events. Banks County 4-H m…
Members of the Banks County High School sophomore court are: (L-R) Kinsey Brown, Jacy Ayers, Sydney Saxon, Nazli De La Garza and Madison Adams.
The Jackson County Sheriff's Office and Southside Church will present Faith and Blue Peace Walk from 10 a.m. to noon on Saturday, Oct. 10, at the Jackson County Courthouse, located at 5000 Jackson Parkway, Jefferson.
As we usher in the third season of this very unusual year, I pray that we can come together and enjoy the falling leaves and cooler temperatures. While traveling this past weekend, it is evide…
Harmony Baptist Church, Baldwin, will hold a "Pause for Prayer" event at 9:30 a.m. on Saturday, Oct. 10. A light breakfast will be served at 9 a.m.
Community Brotherhood will be held on Sunday, October 4, at 7:30 a.m. in the Don Stewart Hall at Homer United Methodist Church for a time of worship only, no breakfast will be served. Everyone…
Hoschton Church of God of Prophecy, located at 8187 Pendergrass Road, will hold a huge yard sale, Friday and Saturday, Oct. 1-2, from 8 a.m. to 5 p.m.
Canaan Baptist Church, located at 980 Homestead Road in Danielsville, will have a gospel singing on Sunday, October 4.
Hoschton Baptist Church recently welcomed its new assistant pastor, Derek Scoggins.