I wish I could hug doctors, nurses, caretakers in nursing homes, paramedics, grocery store workers — or at least shake their hand. But that would deserve a proper punch to my nose today, wouldn't it? That's exactly the wrong thing to do now.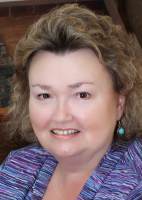 Many Americans, except those with young children, like my daughter Miranda, are experiencing a quiet and stillness in a normally loud and busy life.
Dear Editor: (An open letter to Georgia Renewable Power President Steve Dailey.) Because of the threat of COVID-19, residents in Colbert are staying at home. We feel that we are being tortured…
This spring marks 35 years that I have been in the newspaper business. It's really been longer than that if you count the years that I was on the high school newspaper staff or the years I roa…
Dear Editor: Every 10th of a second, someone is thriving towards the next dimension of success. Thus, I believe these are the American People. These people are building constructive relationsh…
The Madison County Library and the Athens Regional Library System are providing services online:
John Scott, vice president and economic development representative of the Jackson County Area Chamber of Commerce, spoke recently to the Jefferson Lions Club at the Jefferson City Clubhouse.
The April 2 meeting of the Friends of the Braselton-West Jackson Library has been cancelled. The meeting will be rescheduled.
A recent adult craft time was held at the Banks County Public Library with ladies making festive holiday wreaths. The craft time was held before the library was closed due to concerns about th…
Ladies recently made holiday wreaths at the Banks County Public Library.
Craft time for adults was held recently at the Banks County Public Library.
The Georgia Department of Driver Services has suspended all road testing, non-commercial and commercial, until further notice. Additionally, some DDS Customer Service Centers have closed due t…
Rep. Doug Collins recently announced that his office will begin accepting virtual submissions for the 2020 Congressional Art Competition.
Madison Adams hanging out with her favorite dog and her hoodie for Banks County High School's Virtual Spirit Week. Wear Your Favorite Hoodie was one of the days during the spirit week.
Grant Smith reading to Bella, during Leopards virtual spirit week.
The winners for the Young Georgia Authors Contest from Jefferson High School are: (L-R) David Heard, ninth grade; Courtney Kidd, 11th grade; and Carl Rogers, 12th grade.
Jefferson Middle School sixth grade students took advantage of live video chat technology to Skype original Tuskegee Airman Franklin Macon, who is now 96-years-old. The Tuskegee Airmen were a …
Jefferson High School student Marlee McMullan (right), 11th grade, won first place in the Northeast Georgia and State Competition Christopher Columbus Essay Contest. Mary Graveman (left), 11th…
Madison County's Zharia Ware was named to the Dean's List at the College of Coastal Georgia in Brunswick for the 2019 fall semester.
Galilee Christian Church, Jefferson, held its first drive-in service last Sunday. Minister Nick Vipperman stood on the back of a platform trailer to preach to those gathered in the church's parking lot in their vehicles. Other area churches are also reportedly doing similar services and onli…
It's not often that I dwell on the end of my life; I have a whole lot I still hope to accomplish. As I sat by the bedside of my aunt Eva Mae, I've done a lot of soul searching. I've been amaze…
Concerns with the spread of the coronavirus has led church members to worship in many unique ways. The Maysville Baptist Church music ministry has a Saturday night music worship service from t…
The Mt. Carmel Baptist Church monthly brotherhood breakfast and the Easter sunrise service will not be held on April 12.
Gillsville Baptist Church is planning to provide another meal to the community.
Faye Griffin, First Baptist Church Jefferson treasurer, is shown presenting a check to Ronnie Hopkins, Jefferson Board of Education chairman, for $3,000 for the Meal Sack Initiative. These mea…
12Stone Church is offering daily online content for adults and families.