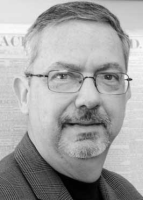 The 2020 census and this year's redistricting based on that data could have a profound impact here in Northeast Georgia.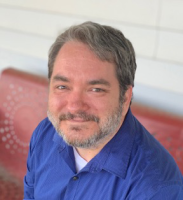 I remember a man who had suffered a traumatic injury telling me that shortly after his accident he believed he was trapped in the back of a Family Dollar unable to leave. But he wasn't at a ch…
Dear Editor: On Wednesday, Oct. 6, the Los Angeles City Council approved an ordinance to force businesses to demand proof from every customer that they have received a COVID-19 vaccination bef…
Dear Editor: In response to Zach Mitcham's opinion in the Madison County Journal Oct. 7 ("No more arson at election time.") Where has he been the past 10 months? Biden is being led by the Demo…
Editor's note: Ryan Miller is a 2017 graduate and former valedictorian of Apalachee High School. He earned bachelor degrees in chemistry and history and graduated summa cum laude from the Univ…
The City of Comer will hold its annual Christmas Parade at 2 p.m., Saturday, Dec. 4.
In recognition of retired educators in Georgia, Gov. Brian Kemp recently proclaimed Nov. 7, 2021 as Retired Educators Day. Members of Barrow County Retired Educators Association (BCREA) recent…
The Barrow County "Out of Darkness" Walk, aimed at raising funds for suicide-prevention efforts, will be held Sunday, Oct. 24, starting at First Christian Church, 275 North 5th Ave., Winder.
Leslie Anderson was recently recognized by NAPA for 33 years of service to the company driving delivery trucks. He had no accidents, no tickets and was never late 
The Toccoa/Northeast Georgia National Active and Retired Federal Employees (NARFE) Chapter 1818 held its September 20 meeting at the X-Factor Grill on Doyle Street in downtown Toccoa. The prog…
The East Jackson Comprehensive High School homecoming court members are: (L-R) Rylee Sosebee, Addison White, Amy Nixon, Kayden Massey and Mary Stevens.
During the Oct. 12 Barrow County Board of Education meeting, school district officials and the board recognized the recipients of 22 "Urgency to Serve" grants awarded to district teachers and …
The Jackson County marching band left little in question in terms of dominance during its competition season.The marching Panthers wrapped up their schedule with a grand championship at the Ja…
Apalachee High School senior Julianna Agbenou was crowned the school's 2021 homecoming queen Friday, Oct. 15, at halftime of the Wildcats' homecoming game against Johnson-Gainesville. 
James Murray, of Jefferson, made the dean's list for the summer term at University of Maryland Global Campus. To be eligible for the honor, a student must have completed at least six credits d…
Statham and Winder elementary schools will benefit from a federal grant awarded to one of the Barrow County School System's non-profit partners focused on promoting arts-integrated education.
Apalachee High School recently recognized winners of its student and faculty awards for the month of September. Pictured from left to right are Victoria Cadavid (student of the month), Jade Co…
The Church on the Hill will host its 2021 fall festival on Sunday, Oct. 31, from 3-5 p.m. at Lawson Funeral Home in Hoschton.
Lebanon Community Church will host The Bristows Gospel Group on Sunday, Oct. 24, at 10 a.m.
Brockton Road Baptist Church will hold a Harvest Homecoming on October 24 at 11 a.m.
Galilee Christian Church will host a one-day women's day conference on Oct. 23 from 8 a.m. to 5 p.m.
•Anchor Bible Church, 340 Billy Dillard Road, will host a drive through and treat on Oct. 31 from 5:30 to 7:30 p.m.
Beaverdam Baptist Church will hold a Trunk Or Treat at the church, located at 1627 Hwy. 59, Commerce, on Wednesday, October 27, at 6:30 p.m.
The Community Brotherhood breakfast will be held on Sunday, November 7, at 7:30 a.m. in the Don Stewart Hall at Homer United Methodist Church.