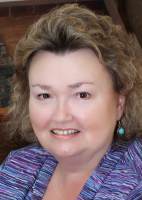 When I was a child, snow days, apart from Christmas, were the most thrilling part of winter. And the fact that they were often few and far between made it even more exciting. We lived in an ol…
Dear Editor: Move over Arcade, there's a new king of speed traps in Georgia and it's on Washington Street in Jefferson.
The Madison County Rotary Club ramp crew constructed its 846th handicap ramp Jan. 13, assisting Linda and Gary Payne on Sims Bridge Road. Linda and Gary have been married over 30 years and have recently moved to the area to be close to their two children, Ronnie and Becky. They have a fast-g…
If your New Year's resolution includes eating healthier, UGA Extension has great online resources to support you. Specifically, UGA Extension has developed an online nutrition course. The ten …
The Banks County Public Library will host monthly "Bringing the Arts Home Family Nights" at the Banks County Primary school gym at 6:30 p.m.
Banks County Rotary Club President Michael Housworth delivered a check in the amount of $20,100 to the Food Bank of Northeast Georgia. Accepting on behalf of the food bank is staff member Sher…
National Geographic's 2019 Adventurer of the Year, Heather "Anish" Anderson, will be speaking at the Jefferson Public Library on February 12 at 11 a.m.
During the cold short days of winter, the Commerce Public Library staff invites patrons to visit to enjoy many indoor programs for all ages. And, while visiting, patrons are encouraged to chec…
Organizers of the annual Toast of Braselton announced plans for a prohibition-era theme for this year's fundraising event.
The Gwinnett County Board of Education appointed a new principal for Magill Elementary and a new district leader at its Jan. 20 business meeting.
Jada Fulkrod of Jefferson, has received a bachelor of science in commerce and business administration from The University of Alabama. UA awarded 2,362 degrees during its fall commencement cere…
Shorter University has announced students named to the dean's list during the fall semester of 2021. To achieve this honor, students must have been enrolled full time and have earned at least …
The Georgia Institute of Technology presented degrees to approximately 4,900 undergraduate and graduate students during the Institute's 261st Commencement exercises December 17-18, 2021, at Bo…
Twenty-one University of North Georgia (UNG) students were inducted into the Phi Kappa Phi honor society on Nov. 18.
Mercer University recently announced the president's list and dean's list for the fall 2021 semester. Inclusion on these lists requires students to meet rigorous GPA standards specific to the …
A total of 11,979 students enrolled during the fall 2021 term at The University of Alabama were named to the dean's list with an academic record of 3.5 (or above) or the president's list with …
•Moon's Grove Baptist Church, 1985 Moon's Grove Baptist Church Road, Colbert, will distribute food to those in need from 10 a.m. to noon on the following Wednesdays in 2022: Jan. 26, Feb. 23, March 23, April 27, May 25, June 22, July 27, Aug. 24, Sept. 28, Oct. 26, Nov. 16 ad Dec. 28. For mo…
White Plains Baptist Church plans a fourth Sunday night singing on Jan. 23 at 6 p.m.
The community is invited to attend a concert by singer, songwriter, and storyteller Daryl Mosley Sunday, Jan. 23 at 11 a.m. at Comer Baptist Church, 2054 Main Street, Comer.
•Moon's Grove Baptist Church, 1985 Moon's Grove Baptist Church Road, Colbert, will distribute food to those in need from 10 a.m. to noon on the following Wednesdays in 2022: Jan. 26, Feb. 23, …
The Good News Ministry at Gillsville Baptist Church recently provided a meal, gift bags and red and black Bulldog blankets to members of the community.
The Community Brotherhood breakfast will be held on Sunday, February 6, at 7:30 a.m. in the Don Stewart Hall at Homer United Methodist Church.
•Moon's Grove Baptist Church, 1985 Moon's Grove Baptist Church Road, Colbert, will distribute food to those in need from 10 a.m. to noon on the following Wednesdays in 2022: Jan. 26, Feb. 23, …