My wife and I both work, but we don't have insurance through employers.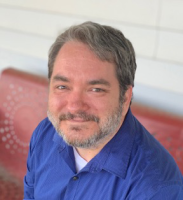 My wife and I both work, but we don't have insurance through employers. Our family had a major medical issue last year. And so, after my wife went from working as a school employee to a privat…
Harvesting fresh fruit from your home orchard can be a delicious way to add beauty and taste to your landscape and diet. The best time to plant fruit trees in Georgia is in the fall, according…
Dear Editor: I recently watched part of the Georgia State House District 33 candidate online forum hosted by the Madison County Chamber of Commerce. Republican nominee Rob Leverett attended, b…
Dear Editor: I encourage a "Yes" vote on the two amendments and two referendums proposed on this year's Nov. 3rd ballot.
Movies by Moonlight will be shown Friday, Oct. 30, in downtown Jefferson.
A program is planned at the Jefferson Public Library with a live story time and Halloween crafts.
The Athens-Clarke County Sexual Assault Nurse Examiners (SANE, Inc.) is holding its third annual Survive to Thrive event on Oct. 29, but this year it will look a little different. Due to COVID…
This October, St. Mary's Hospital in Athens and St. Mary's Sacred Heart Hospital in Lavonia are providing free, fresh food to people in need in the community.
The Georgia Foundation for Agriculture and the Georgia Electric Membership Corporation (EMC) are jointly promoting agricultural literacy by donating copies of the children's book "Full of Bean…
The Jefferson Lions Club will hold a membership meeting at 6 p.m. on Nov 9 at the Jefferson City Clubhouse.
Area youngsters are asked to stop by the public library in Nicholson on Saturday, October 31, from 10 a.m. to 2 p.m. for a Boo Bag.
Jackson County Comprehensive High School FFA member Jesse Cronic competed in the Area II FFA Discussion Meet Career Development Event held October 22.
Barrow Arts and Sciences Academy will present "Cultural Connections," a performing arts series held at the Innovation Amphitheater, which will integrate educational workshops with professional…
The Hall County School District is currently accepting applications for its Da Vinci Academy, Academies of Discovery at South Hall.
University of North Georgia student John "Johnny" Phillips, of Maysville, has filmed several projects for class. But Phillips wanted to challenge himself.
Courtney West's class at Maysville Elementary School recently celebrated Pre-K Week with a special guest reader, assistant principal Rebecca Grogan. "The kids enjoyed it and can't wait for her…
Brooke Fleming, Cory Yarbrough and Nick Moss made history as the first set of three students to represent Madison County FFA in National Proficiency competition in one year. They are also the …
Brockton Road Baptist Church will be hosting a Fall Fun Night with a camp fire, s'mores, and a drive-in movie at 6:30 pm, Saturday, October 31, in the church parking lot.
The Mt. Carmel Baptist Church monthly brotherhood breakfast and fellowship meeting will be at 7:30 a.m. Sunday, November 8.
"Hey Grammy can you hold me?" Those were some of the most precious words I've heard in a while. Although that was just the beginning of my week with the grands. "Hey Grammy will you read to me?"
•Friendship Baptist Church, located between Danielsville and Ila on Friendship Church Road (just off Hwy. 98) will have Trunk or Treat Wednesday, Oct. 28, 6:45 until 8 p.m. "Come and bring you…
The Church on the Hill will host its 2020 fall festival on Sunday, Oct. 25, from 4-6 p.m. The event will be held at Lawson Funeral Home in Hoschton.
Gillsville Baptist Church will hold Trunk of Treats from 5 p.m. to 8 p.m. on Sunday, Oct. 25.
Ron Aiello, a retired nuclear engineer with over 35 years experience, will be presenting "The Omnipotence of our God" at Brockton Road Baptist Church October 25 at 6 p.m. Mr. Aiello will speak…