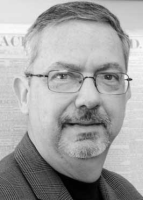 The recent chaotic withdrawal from Afghanistan had a sense of deja vu about it.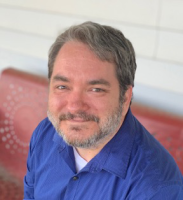 I'm excruciatingly tired of two things right now: covid and our political divide.
The third wave of COVID came and went in early 2021. With the advent of highly effective vaccines, we all hoped COVID would be contained for good. Everyone wanted life to go back to normal. Mu…
For the second time in 2021 Madison County was hit by a tornado last month. As the remnants of tropical storm Fred moved north along the border of Alabama and Georgia from the panhandle of Flo…
Editor's note: Ryan Miller is a 2017 graduate and former valedictorian of Apalachee High School. He earned bachelor degrees in chemistry and history and graduated summa cum laude from the Univ…
When my niece, Nicole, asked me to pay a surprise visit to a nursing home patient of hers, Mrs. Wanda Parks, I never dreamed of the friendship that would develop.
Madison County 4-H will co-host a Rivers Alive litter cleanup Oct. 23 in partnership with Keep Madison County Beautiful (KMCB).
The Teddy Bear Ministry of Auburn Seventh Day Adventist Church recently donated soft teddy bears to comfort pediatric patients of Northeast Georgia Medical Center (NGMC) Barrow. Each cuddly be…
Throughout the year, we take several calls from gardeners and farmers who are baffled at the slow growth of their crops or how stunted the crop is. Soil testing is almost always the recommenda…
What began as a living tribute to Traditions of Braselton resident Sheila Anderson has grown over the last five years to become a beloved event among locals that is a true "live act" of neighb…
The Pilot Club of Madison County's "Back to Pilot" meeting this month included centerpieces made by Pilot President Karen Fitzpatrick's granddaughter. Fitzpatrick delivered the "Pick Me Up" gi…
Madison County commissioners approved a resolution Monday presented by the Elijah Clarke Chapter of the Daughters of the American Revolution recognizing Sept. 17-23 as "Constitution Week." Cou…
Addie Mitcham, a junior at Madison County High School, was presented with a proclamation at Monday's Madison County Board of Commissioners meeting to recognize her acceptance and attendance at…
Gwinnett County Public Schools released SAT scores for the Class of 2021 showing that Gwinnett test-takers continue the trend of outperforming their peers in Georgia and the nation, according to a press release. Gwinnett's average on the SAT topped state and national averages on both section…
The Hall County School District has announced that high school seniors Lily Wallace, North Hall High School, and Murray Moore, West Hall High School, have been recognized as National Merit Sch…
Valdosta State University recently announced the members of its graduating class of summer 2021. This includes the following area residents:
The Piedmont University Theatre Department will present "Hair," the rock musical that debuted more than 50 years ago. Hair explores themes related to the peace movement of the 1960s that emerg…
Danielsville Elementary School first graders shared their "MC School Pride" with superintendent Michael Williams and assistant superintendent Dr. Goodroe. Pictured are Shawn Andrews, Chandler …
Hoschton Baptist Church and Tribute to America's Fallen Foundation will host National Gold Star Mother's and Family's Day on Sunday, Sept. 26.
•Danielsville Evangelical Church, 25 Evangelical Church Road, Danielsville, will distribute food on the second Thursday of each month from 6:30 to 7:30 p.m. For additional information, call th…
Center Baptist Church, located at Old Hwy. 441, Center, will hold homecoming service on Sunday, September 19, beginning at 10:30 a.m.
Maranatha Baptist Church, 65 Ebenezer Church Road, Jefferson, will be having a yard sale Saturday, September 25, from 8 a.m to 3 p.m., rain or shine.
A Fall Festival will be held at Hickory Flat Methodist Church on Saturday, September 25, from 10 a.m. to 2 p.m.
White Plains Baptist Church plans a fourth Sunday night singing on Sunday, Sept. 26, at 6 p.m.