High school has changed in the past 50 years. Aside from the technology changes (computers were not in my high school), the emphasis has changed a couple of times.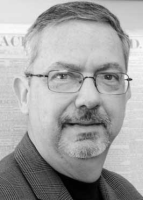 Last week's ruling by a superior court judge that recall efforts against two City of Hoschton officials can proceed was something of a shock. Seldom have judges in the state found "sufficient"…
Dear Editor: This is a response to Sonny Cheatham's Sept 26, letter pertaining to police officer's pay.
Dear Editor: This letter is in response to an article by Margie Richards on Sept. 26. Normally, I do not read a lot of "feel-good" articles. Maybe I should start.
Dear Editor: The Madison County Library recently partnered with the Madison County School System to host Madison County Schools Family Night at the library Thursday, Sept. 19.
Congress has become a three-ring circus and the Democratic Party has become its ringmaster.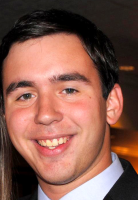 For almost two years and nine months, the American people have been subjected to lies and distortions of facts from President Trump and his cronies in front of the TV cameras. To a large exten…
Braselton West Fest will be held Oct. 12 from 11 a.m. to 4 p.m.
Braselton's Zombie 5K Run will be held Oct. 19 beginning at 8:30 a.m. in downtown Braselton.
The Braselton Library will host a "Zombie Story Time" on Saturday, Oct. 12, for children ages 4-11.
The Rotary Club of Madison County constructed a handicap ramp for Rev. Henry Shelton, who lives on Gholston Street in Comer. The ramp was the 756th constructed by the Rotary Club. Rev. Shelton…
The Madison County Library now has the following books to check out:
The Madison County Republican Party will meet Thursday, Oct. 17, at the Madison County Senior Center in Danielsville.
Jane Tippins was named Madison County Pilot Ambassador at the September club meeting. In celebration of Pilot International Foundation month, clubs may choose a member to honor as club ambassa…
Commerce High School drama students will perform "Into the Woods" in the Region One-Act play competition at Baldwin High School in Milledgeville at 1:15 p.m. Monday, Oct. 21. 
Tammy Avila and Abbi Adams recently competed in the Area 2 Floral Design CDE at East Jackson Comprehensive High School. Students completed an identification exercise and created a design based…
Annually, the American Heart Association recognizes the top 10 schools in Gwinnett County for performance in the Kids Heart Challenge event based on participation and donations.
The Madison County High School FFA meats evaluation team recently placed first at the area competition. The team of Garrett Dowell, Mason Wall, Demyus Watts and Chase West will advance to the …
Clayton Berrang of Colbert was recently named to the summer 2019 Dean's List at Valdosta State University. Students who achieve a semester grade point average of 3.50 or higher on nine or more…
Anna Roberts' and Melissa Hicks' Kindergarten class at Banks County Primary School learned about fire prevention and safety from the Cornelia Fire Department.
•Liberty Church and Pastor Richard Davis will hold homecoming and revival Oct. 13-16, while celebrating 189 years of service. Homecoming Sunday starts at 10:30 a.m. There will be singing by the Gipsons and a covered-dish dinner after the service. Caleb Bond will speak and Julie Horne and And…
If you could sit down face to face with Jesus, what would the conversation be like? I'm sure we would express our gratitude for his sacrifice on the cross. I am sure most of us would tell him …
The Church of Christ South of Gainesville will sponsor a gospel meeting Oct. 23-27 at the church building, 2815 Wallace Road, Gainesville, at the intersection of Hwy. 129.
Hudson River Baptist Church will be having its homecoming, Pastor Appreciation Day and baptism on Sunday, October 13, starting at 10 a.m.
The monthly brotherhood breakfast and fellowship meeting will be at 7:30 a.m. Sunday, Oct. 13, at Mt. Carmel Baptist Church.
Bush River Baptist Church, Maysville, will be having its 114th church anniversary at 3 p.m. on Sunday.
The 5th Annual Night of Awareness, "Shining Light into the Darkness" to combat human trafficking and child domestic violence, will be held at 5:30 p.m. on Saturday, Oct. 12, at the Assembly of…