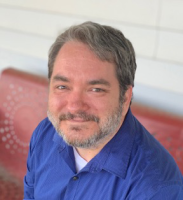 My grandfather had bad feelings about Dec. 7, not just because of the Japanese attack on the U.S., and his subsequent service in the Pacific, but because the Winecoff Hotel Fire in Atlanta happened on that date in 1946 and claimed the life of his niece. He went with his brother to Atlanta to…
My first memories of farming are filled with two equine animals named June and Jane. These were the two mules that my grandfather owned and kept in the barn at his house in Carlton. They were …
Dear Editor: I recently learned that a declaratory judgement filed against me. When I was asked about this, I said no comment because I have not yet been served a copy of it. What I can say is…
We often associate the phrase "handle with care" with delicate or breakable objects that need special attention when shipping; but it can also be applied to the handling of cattle.
Dear Editor: First of all, I hope all of you had a great Thanksgiving and had time to spend with family and friends.
It happened 15 years ago yet the memory sticks to me like cotton candy to a child's hand.
Much like last week's column, this one is about fresh water and how people got it a couple of hundred years ago. Remember, the first consideration of where to build your house was a source of …
The Madison County Chamber of Commerce has announced the 2022 group of Madison County's Top 5 in 5 Young Professionals to Watch.
The Pilot Club of Madison County held "Share Pilot" night in October. President Elect Angie McGinnis and Membership Co-Coordinator Bonnie Slaney had a "Fishing for members." "Guest Nell Browne…
Madison County 911 Director Brenan Baird and volunteer Angel Fisher showed up at the Madison County Food Bank Tuesday morning to present a $13,000 check to the food bank from the Madison Count…
Elachee Nature Science Center, located at 2125 Elachee Dr. in Gainesville, has announced its December slate of events. Here is the month's schedule:
Ferst Readers of Madison County will provide books to more than 100 children in the county for a year thanks to the Rotary Club of Madison County's donation of $900.
A Pearl Harbor Remembrance Day will be held at the Jackson County Historic Courthouse on Wednesday, Dec. 7.
Jackson Electric Membership Corporation (EMC) recently awarded a $824 Bright Ideas grant to Madison County Middle School teacher Marilyn Hilley for her "Water is Life!" earth science project.
Yargo Elementary students watched books come to life last week when summer readers dressed as their favorite book characters and walked the halls in a book character parade last week.
Staci Waters is the Program Coordinator with Barrow County Farm Bureau, a Barrow County School System District Partner in Education. Staci was chosen as the November 2022 Community Member of t…
Each year, a few GCPS schools, programs, and a local charter school conduct activities during the winter to register students for the upcoming school year. That process has begun for one schoo…
Jackson EMC recently awarded Bright Ideas grants to 10 teachers from five Barrow County middle schools.
The Madison County High School JROTC drill team recently competed in its first drill competition of the year.
Mrs. Brunson, Mrs. King and Mrs. McDougald's classes at Yargo Elementary recently harvested the kale and lettuce they planted in September. Their harvest was put in salads and served at the sc…
•Hull Baptist Church invites the community to join them for their Christmas celebrations this year. On Sunday, Dec. 11 at 11 a.m., the HBC Worship Choir will present the "Glorious Light of Christmas" musical. At 6 p.m., Dec. 11, the HBC Youth and Children will present the Christmas Nativity …
Celebration Church will host a live nativity on Dec. 10 from 6-8 p.m. 
Talmo Baptist Church will have a singing on Saturday, Dec. 3, at 6 p.m.
Homer Baptist Preschool had a special visit from an Air Force Veteran in honor of Veterans Day. AF Veteran Lamar English spoke to students about serving his country and the importance of the m…
We have thousands of things to be thankful for each day. We get so busy at times; it can be easy to fail to recognize the blessings that come our way. Whether big or small, as Thanksgiving com…
Dugar Strickland will be hosting an Old Fashion Picking and Grinning Friday night, Nov. 25, at 7 p.m. at StonePath Church.
Community Brotherhood will be held on Sunday, December 4, at 7:30 a.m. in the Don Stewart Hall at Homer United Methodist Church for a monthly breakfast and program.