From the car, I toted in bags of heavy groceries. I have become my mama.
It's the time of year when seniors will turn their tassels and start a new chapter in their lives. It doesn't really seem that long ago when I graduated high school. So today I want to take a …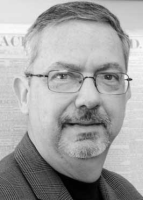 There may have been an element of overstatement this week when a Jefferson Mayor Jon Howell declared that the town's council is facing a "monumental decision" about whether or not to build a p…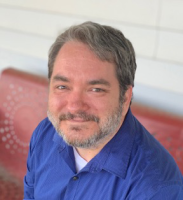 It's been a long time since I used the word "swaddle." But I remember folding the cloth just so and trying to swaddle my daughter so that she wouldn't cut her face with her tiny fingernails. S…
Commerce School of Dance Senior Company members will put on "An Evening of Music and Dance" on Saturday, June 3, at 7 p.m. at the Commerce Cultural Arts Center.
June brings both new programs for summer as well as the Commerce Public Library's regularly scheduled programs. Gary Watson, who has been leading the adult yoga programs at the Commerce Librar…
Marena Bleech will take over as museum director at the Crawford W. Long Museum. The museum's current director, Vicki Starnes, is retiring from her role after over 15 years.
Lori Pursley has announced that a retirement party for Johnny Pursley will be held on Sunday, June 4, from 2-4 p.m.
Jon Paul Vetter, a local licensed insurance broker, will present a program at the Banks County Adult Literacy Center on May 25 at 7 p.m.
Aria Mason of Hoschton earned a place on Furman University's dean's list for the spring semester. Furman's dean's list is composed of full-time undergraduate students who earn a grade point average of 3.4 or higher on a four-point system. Mason's parents and/or guardians are Erik Mason and K…
Superintendent Will Schofield has announced his recommendation of Adam Clark as the next principal at Martin Elementary School in Flowery Branch, according to a press release from the Hall Cou…
A weather station is now in place at Banks County Middle School.
Two Commerce residents made the spring 2023 academic achievement list at Georgia Southwestern State University and was among 627 students recognized for scholastic achievement, including:
Warren Chapel United Methodist Church will have a chicken-que on Friday, June 9, and Saturday, June 10. The church will sell chicken and rib plates, along with homemade Brunswick stew.
Living Free Ministry will host a yard sale and food sale on Saturday, June 3, beginning at 8 a.m. The event will benefit the building fund project.
•Hull Baptist Church announces that Rev. Jeff Tinsley has been called to serve as its next Senior Pastor. "The church is looking forward to serving the Lord with the entire Tinsley family, and…
Galilee Church is hosting its VBX Nights on Wednesdays in June. This year's theme is "Ready, Set, Move."
Holly Springs United Methodist Church, Pendergrass, honored its graduates on May 21. Charles Westray will graduate from White County and Troy Loggins will graduate from Banks County. Both cere…
Community Brotherhood will be held on Sunday, June 4, at 7:30 a.m. in the Don Stewart Hall at Homer United Methodist Church for a monthly breakfast and program.
The WMU meets every second Tuesday of the month at First Baptist Church of Commerce.