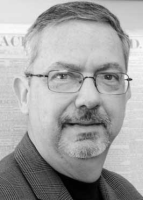 The shooting death of Ahmaud Arbery, a black man jogging in a mostly white neighborhood outside of Brunswick, has become a racial flashpoint around which many are calling for justice.
Dear Editor: In approving a $9.5 billion agriculture relief package in March, Congress asked the U.S. Department of Agriculture (USDA) to use the funds to support producers, including livestoc…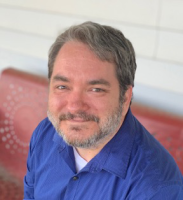 It was 15 years ago this month that long-time newspaperman Jere Ayers died.
Dear Editor: Are you feeling weary of this way of living like I am? I really miss my Silver Sneaker classes and that flexibility and aerobic exercise that knocks back my aging issues. I miss s…
A parade of young men and women passed by East Jackson Elementary School Thursday evening in a graduation parade as I stood in front snapping photos.
Dear Editor: We moved to our property in 1986, anticipating that most of the dirt roads in the county would soon be paved.
Dear Editor: After graduation, the Class of 2020 like those that have come before them, with years of learning in school are now ready to enter the world where they will continue their educati…
The Piedmont Regional Library System has announced plans for the Summer Reading Program.
Buy Local Braselton and the Jackson Area Chamber of Commerce recently hosted a ribbon cutting ceremony for a new apparel retailer, Style-Your-Way.
Jackson Electric Membership Corporation (EMC) has named April Sorrow as Vice President of Communication, effective July 1, succeeding Bonnie Jones, who will be retiring at the end of July.
Camren Hardy and his family are shown passing by East Jackson Elementary School in the Graduation Parade Thursday evening. EJCHS graduates were honored on the night their graduation ceremony w…
Bradley Akin (standing left) is shown in the Graduation Parade at is passed by East Jackson Elementary School Thursday afternoon. Former EJES students passed by the school in a parade held in …
South Jackson Elementary School principal Resa Brooksher is shown giving a goodie bag to East Jackson Comprehensive High School graduate Charles Looney.
Hunter Harrell is shown in the graduation parade Thursday honoring East Jackson Comprehensive High School seniors.
The Lawrenceville-Duluth Alumni Chapter (LDAC) of Kappa Alpha Psi Fraternity distributed college scholarships and other awards to 30 GCPS seniors, including one-time awards ranging from $250 to $1,000 and four-year awards totaling $5,000 and $10,000.
University of North Georgia (UNG) President Bonita C. Jacobs recently recognized students who achieved a 4.0 GPA during the spring 2020 semester.
The deans of each of the University of North Georgia's five colleges recently announced the names of those students who made their respective lists for spring 2020.
For the spring 2020 semester, the University of North Georgia awarded more than 1,600 degrees and certificates. Ceremonies were canceled due to COVID-19, but UNG hosted a virtual celebration o…
In ceremonies held May 7-8 by the University of North Georgia, graduating cadets were awarded commissions as second lieutenants.
The Georgia Institute of Technology awarded degrees to approximately 4,050 undergraduate and graduate students at the conclusion of spring semester. Students were celebrated during a virtual c…
Several Madison County residents were recognized for their achievements during the spring semester at Emmanuel College.
First Baptist Church of Jefferson is seeking donations of graduation gowns to help support frontline workers during the COVID-19 pandemic.
Pray. Pray. Pray, and then pray some more. That's an oversimplification, but it's biblical, and it can be life-changing. First Thessalonians 5:17 tells us to pray without ceasing, while Coloss…
New Beginning Baptist Church will host a gospel singing on June 7 at 6 p.m. featuring Jordan Clayton of Augusta.
We all have big dreams of what we want to do for the Lord. We may envision ourselves in a pulpit singing or preaching to the multitudes. Our heart's desire could be to spread the gospel on the…
Center Union Baptist Church will have a singing November 20 at 11 a.m. featuring Brian Birchfield.
Hoschton United Methodist Church will continue having drive-in worship each Sunday provided it is not raining until the church can gather back into the sanctuary after June 22.