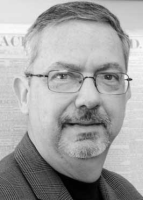 The proposed abolition of the City of Pendergrass has gotten a lot of attention.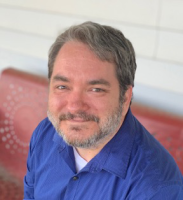 The plane, which was transparent, like Wonder Woman's, crash-landed into a lake by my childhood home, which was not in Macon but some cold Northern European setting, like Norway, on an overcas…
Dear Editor: It never ceases to surprise me when Mr. Mark Jenkins, who styles himself a student of weather, routinely sneers at the overwhelming evidence and solid science that demonstrates th…
One of the most mind-blowing moments as a graduate student in the horticulture department was the day my class started learning about photosynthesis.
When I was 10, I learned my first lesson in politics. Daddy and I were watching the CBS News with Walter Cronkite, who kept talking about people called Republicans and Democrats.
Keep Madison County Beautiful will hold a spring tire amnesty event between May 1 and June 5.
Paprika, a 1-year-old mixed breed female, is the Madison-Oglethorpe Animal Shelter's Dog of the Week.
Rotarian Harry Rice introduced speaker Jimmy Webb as a Renaissance man Friday. Webb is the prosecutor for the state court of Elbert County, but he is also a beekeeper and a wrestler. A three-t…
Emmerson's Hot Chocolate and Coffee Stand is hosting its eighth fundraiser to benefit the Madison Oglethorpe Animal Shelter Saturday, March 13 from 10 a.m. to 2 p.m. at Clark Glass and Mirror …
Women's History Month is being celebrated at the Nicholson Public Library during March. 
The Greater Hall Chamber of Commerce recently hosted its Healthy Hall Awards of Excellence, spotlighting those in the healthcare industry in Gainesville-Hall County making a significant impact…
Tickets are now on sale for the Humane Society of Northeast Georgia's 12th annual Art with Heart, planned Saturday, April 17.
The University of Hartford recently announced that James Touchton, of Braselton, has been named to its president's honors list for fall 2020.
Comer Elementary School recently recognized its Young Georgia Authors winners. They include Harper Lee, Sadie Walmsley, Ansley Cox, Jett Cooper, Vaydee Russell, Levi Abernathy and Emory Armel.
Gwinnett County Public Schools will host the 2021 Transition Fair for students with disabilities, their families and educators. On Saturday, March 20, starting at 8 a.m., participants can "dro…
The Georgia Department of Education has released the list of AP Honors Schools and 22 Gwinnett County public high schools made one or more of the lists. Several Gwinnett schools were recognize…
Nails Creek Baptist Church Preschool registration is open for the 2021-2022 school year. 
The Rev. Justin Griffis will be in revival at River of Life Worship Center in Nicholson on Sunday, March 7, through Wednesday, March 10.  
The Community Brotherhood, normally held at the Homer United Methodist Church, will not be holding their monthly breakfast for the month of March.
Gillsville Baptist Church will hold its monthly hot meal and grocery box giveaway on Sunday, March 7, at 5:30 p.m. There will also be a clothes closet.
The Mt. Carmel Baptist Church monthly brotherhood breakfast and fellowship meeting will be at 7:30 a.m. Sunday, March 14.
White Plains Baptist Church plans a fourth Sunday night singing on Sunday, March 28, at 6 p.m.