Incidents reported recently to the Winder Police Department include:
Arrests made recently by the Barrow County Sheriff's Office and the Auburn, Braselton, Winder and Statham police departments include:
Incidents reported recently to the Auburn Police Department:
The Barrow County Community Emergency Response Team (CERT) started its eight-week basic training classes July 9 with 15 students wanting to learn effective disaster response.
Barrow County Emergency Services responded to a tractor trailer and a house fire last week.
An on-and=off-again auction of a house in Statham did not need to be a controversy — except that the Statham City Council has a proclivity for not explaining itself.
A good book will often reveal vignettes, which are not necessarily connected with the main story.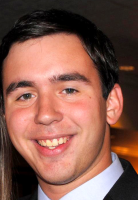 On a recent vacation to Boston, my wife and I were walking through the neighborhood of Roslindale, where we were staying, to a commuter train station to head into the city. Along the way, we c…
American school systems and universities have obviously failed over the last 20 years when it comes to teaching history.
Imagine going to vote, only to be told, "There is no need for you to choose a candidate. The political party your candidate belongs to has decided who the winner is. You can go home now."
Three years ago, 67-year-old Mike Sandefer received a devastating cancer diagnosis. Since then, his determination and positive attitude have turned his cancer diagnosis into a journey that has helped others in his shoes through raising funds for Piedmont Athens Regional Medical Center's canc…
The following events are coming up at the Auburn Public Library:
Marion T.  "Ted" Smith, former advertising salesman for The Winder News and editor of the Barrow Eagle, is the author of a new book titled "The Wilderness in My Backyard."
Apalachee High School senior Cassidy Hunter was crowned the school's 2019 homecoming queen following the Wildcats' 21-14 win Saturday, Sept. 14, over Jackson County. Hunter is pictured with he…
The Winder-Barrow High School Class of 1969 held its 50th reunion on Saturday, Aug. 17, at the Wimberly Center for Community Development in Winder. Pictured, from left to right, are front row:…
Diana Cole, center with flowers, from Statham Elementary School has been announced as the 2019 Georgia Farm Bureau Teacher of the Year. With Cole are, from left, Lauren Goble, Josh McMillan, Vanessa Nabors, Boyd McLocklin, Staci Waters and Salethia James, principal of Statham Elementary. Col…
The Apalachee High School SkillsUSA chapter and recent graduate Isabella Martinez placed first at the SkillsUSA State Leadership Conference the past four years in Chapter Publicity. The compet…
Apalachee High School recently recognized its students and faculty members of the month for August. Pictured, from left to right, are Tristan Bui (Most Improved Student of the Month), Olivia S…
Apalachee High School student Olivia Swift has been named the AHS Barrow County Chamber of Commerce Senior of the Month for September 2019. 
Bethlehem Christian Academy fourth-grade teacher Melanie Cain recently decided to do something about the generation gap and create a moment she and her students would never forget.