The following incidents were among those the Barrow County Sheriff's Office recently responded to:
March 31 was the last day on shift for Lt. Blair Darst of Barrow County Emergency Services.
The following recent arrests were reported by the Barrow County Sheriff's Office and the Winder Police Department:
A Winder home was heavily damaged by a fire Sunday afternoon, April 5, and three adult residents were displaced as a result.
The Barrow County Sheriff's Office responded to the following recent incidents:
There is a tough balancing act playing out in communities all across America.
I wish I could hug doctors, nurses, caretakers in nursing homes, paramedics, grocery store workers — or at least shake their hand. But that would deserve a proper punch to my nose today, would…
The virus crisis is having a profound impact on just about every aspect of our lives. The medical and economic impacts are obvious, but there could also be a political impact that will take mo…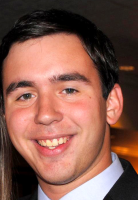 Editor's note: This column was published in the April 1 edition of the Barrow News-Journal prior to Gov. Kemp's Wednesday announcement of a statewide shelter-in-place order that will take effe…
Isabelle Lowrie, president of the local Sukey Hart chapter of Children of the American Revolution Society, was elected to the GSSCAR State Board at the 81st annual State Conference, held on March 7 in Columbus. Lowrie will serve for one year as the state registrar for the Georgia State Child…
Winder-Barrow Community Theatre recently presented a check for over $600 to New Path 1010. The donation is part of WBCT's continuing program of giving a portion of the proceeds from each play …
Braselton has cancelled its Rivers Alive event scheduled for April 11.
The Ninth District Opportunity, Inc., offers cooling help for the elderly and medically homebound in Banks, Barrow, Clarke, Dawson, Elbert, Forsyth, Franklin, Habersham, Hall, Hart, Jackson, L…
The following events are coming up at the Auburn, Statham and Winder public libraries.
On March 4, nine Apalachee High School SkillsUSA members were certified in First Aid/CPR by school nurse Vickie Ortega. The event was planned by Trinesha Brown, Savannah Wallace and Feyikemi Adeyemi-Bajo for the SkillsUSA American Spirit competition. Certifying students in First Aid/CPR repr…
In response to Gov. Brian Kemp's shelter-in-place order and an order closing Georgia's public schools through the end of the academic year due to the coronavirus pandemic, 10th District Congre…
On Jan. 23, 32 Apalachee High School students along with advisor Amanda Pugh and work-based learning doordinator Miranda Deaton, attended the SkillsUSA Georgia Region 2 Competitions at North G…
On Jan. 30, 23 SkillsUSA members at Apalachee High School participated in making "Vision Boards" as a part of the Chapter Excellence program for SkillsUSA. SkillsUSA members came to the meetin…
The Barrow County Museum is partnering with the Crawford W. Long Museum in providing a writing project for Barrow County schools and Jefferson Academy.
Here is a running list of church service modifications and other event cancellations or modifications in Barrow County in response to the coronavirus pandemic. It will be updated frequently as submissions come in. Please email submissions to editor Scott Thompson at sthompson@barrownewsjournal.com.