The following incidents were recently reported to the Jackson County Sheriff's Office in Braselton and Hoschton:
Officers with the Braselton Police Department were recently called for a number of theft or fraud cases, including:
A positive rabies case was recently reported in Buford.
A Flowery Branch man was killed in a motorcycle accident in Hall County.
A Gainesville man was recently arrested on charges related to child pornography.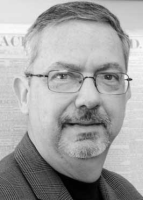 If you think current zoning issues are controversial, just wait.
After a year of quiet venues and virtual activities, the buildings and cabins of Rock Eagle 4-H Center once again heard the voices of 4-H members put their knowledge to the test at District Project Achievement.
The Northeast Georgia History Center presents An Evening with Dr. Benjamin Franklin, a virtual living history performance for all ages to enjoy on Friday, July 2, at 6 p.m.
Braselton will hold its Fourth of July Festival and Fireworks on Sunday, July 4, in downtown.
Legacy Youth Mentoring is seeking new volunteers for the upcoming school year.
A Braselton resident recently took first place in a New Orleans barbecue contest and supported a good cause in the process. Greg Horne, of Braselton, and his brother, Jake, teamed up for this …
The Jackson County Comprehensive High School Jazz Band performed at the recent ribbon cutting for the new Jackson County High School in West Jackson. The group is led by William Kilgore and Matt Tinnell.
The following students have earned the distinction of dean's list at the Georgia Institute of Technology for spring 2021:
The following students earned the distinction of faculty honors for spring 2021 at the Georgia Institute of Technology:
Mercer University recently announced the president's list and dean's list for the spring 2021 semester.
The Jackson County School System recently held its first robotic camp. Shown working on a project are: (L to R) Maxwell King, Travis Hall and Eli Wilson.
White Plains Baptist Church plans a fourth Sunday night singing on June 27 at 6 p.m.
Hoschton Church of God of Prophecy plans Vacation Bible School June 21-24 from 6-9 p.m. nightly.
Wanut Fork Baptist Church plans a "Concrete and Cranes" Vacation Bible School on Sunday, June 13, through Thursday, June 17, from 6:30-8:30 p.m. nightly.