The following incidents were recently reported to the Jackson County Sheriff's Office in Braselton and Hoschton.
Authorities recently obtained arrest warrants for a Buford man following a domestic incident in which the man was rescued from his burning home.
The Hall County Sheriff's Office is seeking the public's health with information concerning the death of a Gainesville woman in 2019.
Multi-Agency Narcotics Squad agents recently arrested Tommy Van Luc, 23, of Gainesville, following a narcotics investigation.
An intoxicated man struck another man in the head with a beer bottle during an argument in Braselton.
Dear Editor: I have been contacted recently concerning the Republican questions on the ballot for the current election in Jackson County.
Dear Editor: Walking up to the Jackson County Senior Center, the calm, quiet, picturesque exterior might give the impression that not much was going on inside the building either. It was a bit…
By Supriya Mannepalli, MD, CIC, MBA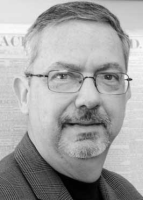 Not even a worldwide pandemic that has killed thousands can stop America's cultural and political infighting.
The upcoming June 2020 Oconee Rivers Audubon Society annual picnic has been cancelled in an effort to help reduce the spread of COVID-19 in the community.
The Greater Hall Chamber's 112th annual meeting and gala is planned for Thursday, Sept. 10, at the Chattahoochee Country Club in Gainesville.
The Town of Braselton is seeking artists to submit designs to beautify the five doors located in the corridor of the historic Braselton Brothers Department Store Building.
The Rotary Club of Braselton recently donated $1,000 to the North Gwinnett Co-Op. The co-op offers food to people in need in Buford, Sugar Hill and Braselton. Pictured at the check presentatio…
The Jackson EMC Foundation board of directors awarded a total $100,000 in emergency funding grants to organizations responding to the impacts of COVID-19 and $10,000 in grant funds to a virtua…
The Georgia Institute of Technology awarded degrees to approximately 4,050 undergraduate and graduate students at the conclusion of spring semester. Students were celebrated during a virtual celebration held on May 1. They will also be honored during in-person commencement ceremonies to be h…
Each summer, Gwinnett County Public Schools' Book Mobiles have rolled through apartment complexes and neighborhoods in Gwinnett County, making stops and allowing children to check out books.
Thomas Chai, a resident of Hoschton, has been named to the spring 2020 dean's list at Berea College.
Kaylee Sikes, a communications major, from Jefferson, has been recognized on the spring 2020 dean's list at Columbus State University.
Vayda Raine Kozup, from Jefferson, qualified for the dean's list at Brewton-Parker College of Mount Vernon, for the Spring 2020 semester.
New Beginning Baptist Church will host a gospel singing on June 7 at 6 p.m. featuring Jordan Clayton of Augusta.
Center Union Baptist Church will have a singing November 20 at 11 a.m. featuring Brian Birchfield.
Hoschton United Methodist Church will continue having drive-in worship each Sunday provided it is not raining until the church can gather back into the sanctuary after June 22.
Hoschton United Methodist Church recently announced that the Bishop of the North Georgia Conference has asked that UMC churches not gather before June 22. But the Bishop and Cabinet are allowi…
Hoschton United Methodist Church has given an update on reopening church.