A theft was recently reported at the Town of Braselton's water department building.
The following incidents were recently reported to the Jackson County Sheriff's Office in Braselton and Hoschton:
The Kiwanis Club of Winder recently recognized the Peace Officers of the Year for Barrow County Sheriff's Office and Winder Police Department. Sheriff Jud Smith introduced Deputy Heather Staff…
A Buford home is considered a total loss after a fire on Nov. 21.
A Gainesville man was recently arrested for trafficking methamphetamine and several other offenses.
Dear Editor: Does Mike Buffington even have a clue? The populist rhetoric has come to an end, he states.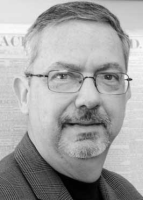 The Great Populist Experiment has come to an end.
Dear Editor: For many physicians, the joys of working in health care come from helping people. This call to help others often creates a sacred bond of trust between the physician and the patie…
"There are a few times in life when you leap up and the past that you'd been standing on falls away behind you, and the future you mean to land on is not yet in place, and for a moment you're …
Dear Editor: Say what you want about President Trump, but one thing that must be acknowledged is that when he says he's going to get something done, he does it. One area this has been very app…
The Town of Braselton held its annual tree lighting ceremony on Saturday, Nov. 21.
Braselton plans a number of upcoming holiday events — from the town's annual tree decorating competition to the new "Cravin' Bacon Walk."
The Greater Hall Chamber of Commerce's 2020 Industry of the Year Awards were presented recently at the 12th Annual Industry Appreciation Luncheon.
The Rotary Club of Braselton recently hosted Tina Fischlin, District Governor of District 6910.
The Jackson EMC Foundation board of directors awarded a total $84,030 in grants during its October meeting, including $62,500 to organizations serving area residents. Grants included:
Fifteen Gwinnett County Public Schools (GCPS) teachers from eight middle schools earned nearly $25,000 in grants from Jackson EMC.
Gwinnett County Public Schools (GCPS) will host an information meeting for families of children with disabilities on Thursday, Dec. 3. Interested parties can drop in between 9 a.m. and noon at…
With the start of winter sports, Gwinnett County Public Schools has updated its guidance to schools in an effort to provide a safer environment for athletes and fans.
Fifty sophomores and juniors have been selected to represent Hall County Schools as district nominees for the Georgia Governor's Honors Program.
Center Union Baptist Church will host a singing on November 29 at 11 a.m.
Center Union Baptist Church plans a singing on Nov. 22, at 11 a.m.
All men are invited to a Fellowship Breakfast at Jackson County Baptist Church Activities Building Saturday, November 14, at 8 a.m The building is located on the church Property at 79 Memorial…
Center Union Baptist Church, located at 302 Ednaville Road, Braselton, will have a singing November 22 at 11 a.m. featuring Brian Burchfield.
The Braselton Church of God of Prophecy is having a yard sale on Friday, Nov. 13, and Saturday, Nov. 14, from 8 a.m. to 4 p.m. on both days.