A manager of a Braselton antique store recently reported someone made a purchase using a forged check for over $4,000.
The Gwinnett County Department of Fire and Emergency Services combined a promotional ceremony with the graduation of new firefighter-paramedic recruits from Class 2018-2 on September 19.
A woman recently found a piece of mail, but a check that should have been inside was missing.
A Lilburn woman was recently arrested for driving under the influence (DUI) with four children in the vehicle.
A Jefferson man died following a single-vehicle crash in West Jackson recently.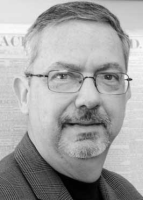 Last week's ruling by a superior court judge that recall efforts against two City of Hoschton officials can proceed was something of a shock. Seldom have judges in the state found "sufficient" reasons to let recall proceedings go forward.
Agnew Peacock was a rock of a man in his days of yore. The passing years, however, brought about a decline with his health that made him compatible with the notion that sometimes it is better …
As this newspaper is going to press on Oct. 2, an important court hearing is taking place in Jackson County.
Losing a best friend is like losing a family member. Death is so abrupt and leaves one with such emptiness. You reflect on the happy times you remember when there was never any resignation tha…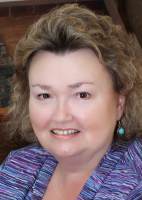 I don't know about you, but I have a hard time just being still long enough to be thankful.
Braselton West Fest will be held Oct. 12 from 11 a.m. to 4 p.m.
Braselton's Zombie 5K Run will be held Oct. 19 beginning at 8:30 a.m. in downtown Braselton.
The Braselton Library will host a "Zombie Story Time" on Saturday, Oct. 12, for children ages 4-11.
Chief Petty Officer Casey Thompson, from Flowery Branch, has his chief petty officer combination cover placed on his head during a chief pinning ceremony at Naval Station Mayport. Thompson is …
Downtown Braselton's annual "Zombie 5K Run" is set for Saturday, October 19.
Annually, the American Heart Association recognizes the top 10 schools in Gwinnett County for performance in the Kids Heart Challenge event based on participation and donations.
The Jackson County 4-H program, Love of Llamas, attended the Heart of Dixie Llama Show held at the beautiful Willow Tree Farms located in Ringgold. The Heart of Dixie is a Double ALSA (Alpaca …
Piedmont Athens Regional announces winners of the centennial-year essay contest. Piedmont Athens Regional kicked off its 100-year anniversary celebrations with a sponsored essay contest for mi…
Griffin Cobb, a junior at Jackson County Comprehensive High School, is one of 130 Georgia students named to serve on State School Superintendent Richard Woods' Student Advisory Council.
Hoschton Baptist plans luncheon to support building fund
Hoschton United Methodist Church celebrated Youth Sunday on Sunday, Sept. 29. The congregation watched an excerpt from the movie, "The Shack," based on a book written by Wm. Paul Young. Follow…
Hoschton United Methodist Church recently hosted a clean-up work day. "We accomplished a lot," church leaders state. "All the shrubs were trimmed, the sidewalks and parking lot were edged, the…
Hoschton Baptist to host missionaries from Peru, Indonesia
Hoschton Baptist to hear from missionaries