A man who'd reportedly bragged about taking heroin and meth before boarding a bus was injected with a dose of Narcan by Braselton police officers after he was found unresponsive.
A dispute between two men over a stolen generator included alleged threats with a knife and a hatchet, according to a report filed by the Jackson County Sheriff's Office (JCSO).
A motorcyclist led Braselton police on a chase that reached 140 mph and ended with him striking an officer's vehicle, according to a recent arrest report.
A woman was recently arrested after reportedly swinging at a paramedic.
A Winder man was recently charged by Braselton police with trafficking and smuggling methamphetamine and a number of other charges after a traffic stop on an I-85 on-ramp led to his arrest.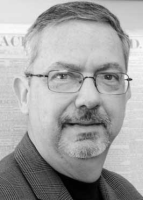 Piedmont Judicial Circuit District Attorney Brad Smith is coming under fire over a 2020 death in Barrow County of a teenager killed while riding an electric bicycle on the Winder-Jefferson Road.
A note from a friend recently made me aware that with all the money that is out there for young athletes today, that they should be reminded that when the sun begins to set in their lives, the…
Buddy and Brenda (Hogan) Cheek celebrate their 50th anniversary on June 3. The couple was wed June 3, 1972.
The Jackson EMC Foundation board of directors awarded $144,928 in grants during its May meeting, including $109,828 to organizations serving area residents. Grants included:
Tayler Johnson admits he's not your typical pastor.
Explore Gwinnett announced it has awarded $115k in operational grants to 13 Gwinnett County non-profit arts and cultural organizations through the Gwinnett Creativity Fund (GCF), according to …
GAINESVILLE, Ga. – Northeast Georgia Health System (NGHS) recently recognized long-time nurse Mary Bess as its 2022 Employee of the Year.
Georgia State University student Maria Furlan Casas has received the Harold V. and Anna Marie Little Scholarship in Gerontology.
The University of North Georgia's (UNG) debate team collected a series of accolades in the Pi Kappa Delta National Conference from March 10-12 at the University of Central Florida. Taylor Mull…
Wallace State Community College recently announced that Mary Campbell, of Hoschton, received the fine and performing arts scholarship to Wallace State Community College.
Thomas University had a total of 502 students graduate in two separate commencement ceremonies held on its Forbes Campus. In addition to associate, bachelor's, master's and education specialis…
Emily Tyson, of Hoschton and a student at Brenau University, has been selected as an officer for the university's chapter of the Honor Society of Phi Kappa Phi.
Hoschton United Methodist Church plans its Vacation Bible School on June 13-17.
Center Union Baptist Church plans a singing on May 1.
New Hope African Methodist Episcopal Church is looking for a keyboard/piano player.
New Hope African Methodist Episcopal Church is seeking a keyboard/piano player.
New Liberty United Methodist Church will host its annual BBQ fundraiser on Friday, April 29.