A man recently said empty bottles of vodka and beer were thrown over the fence of his Trellis Way residence and caused damage to the cover of his pool — an act he suspected was possibly carried out by teen as a form of retaliation.
A man who was reportedly drunk at a Hwy. 211 restaurant and wanted to drive home went to jail after yelling obscenities to an employee and a Braselton police officer who intervened.
A Hall County traffic guard was struck by a vehicle Friday (Nov. 19) morning at the intersection of East Hall Rd. and East Hall Dr. near East Hall High School, according to a press release.
Two people reportedly broke into a pharmacy through the drive-through window and stole $2,579 worth of drugs from the location on John Randolph Rd.
A woman recently reported a case of sexual battery to Braselton police after allegedly being groped by a man she met at a location on Rue Charlemagne Dr.
Thanksgiving last year. It stills feels like a piece of dry turkey stuck somewhere near my heart.
I'm thankful that it is Thanksgiving again, a time when we can pause and reflect on the good things in life—the happy times and the uplifting moments. I'm thankful for the many out there who w…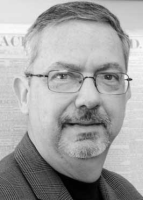 The violent death of Jackson County Deputy Lena Nicole Marshall was a huge tragedy, deeply felt across Jackson County. Her funeral on Nov. 15 was perhaps the largest ever held in Jackson Count…
SAUTEE-NACOOCHEE – This is an unincorporated community which brings about a salient point. If you took a year attempting to find your way into all the unincorporated settlements in our state, …
To the people of the rural South – especially in the days of my childhood – a sign of hard-working success meant the ability to eventually buy a recliner.
Braselton hosted a Renaissance faire Nov. 27-28 on its town green. The event included a presentation of the DeSoto Expedition of 1540 and Bartram's Travels of the 1770s. 
The City of Pendergrass will host picture-taking events with Santa on Dec. 3 and Dec. 10 from 6-9 p.m. at Pendergrass City Hall, located at 65 Smith Bridges Rd.
Jackson County School System Superintendent April Howard has been named Woman of the Year for 2021.
The Northeast Georgia Health System (NGHS) Foundation recently received the single largest gift commitment in the organization's history. Charles and Diane Stephens have pledged a $5 million e…
Jackson County Habitat is calling on all novice and professional bakers as they host a Gingerbread Build on Saturday, December 4. The build will be from 12 p.m. to 3 p.m. at the Jefferson Club…
Gwinnett County Public Schools (GCPS) will host an information meeting for families of children with disabilities and/or suspected disabilities on Friday, Dec. 3.
At its November 18, 2021, business meeting, the Gwinnett County Board of Education appointed a new district leader and principals for three schools — Arcado Elementary, Corley Elementary and H…
Jackson County High School held a pep really Friday (Nov. 19) for both its fall and winter sports programs. 
The Jackson-Empower FFA chapter attended the 94th National FFA convention held in Indianapolis, Ind., on October 26th-30th. The Jackson County Livestock Evaluation team represented Georgia in …
Jackson Trail Christian School Future Farmers of America member Clay Lawrence exhibited the Grand Champion Hereford Heifer at the Georgia National Fair in Perry. Clay is the son of Dr. Shannon…
Hoschton United Methodist Church plans its annual chili/chicken stew sale on Dec. 4 from 12-4 p.m.
Walnut Fork Baptist Church plans a Trunk or Treat family community event on Sunday, Oct. 31, from 2-4 p.m.
The Church on the Hill will host its 2021 fall festival on Sunday, Oct. 31, from 3-5 p.m. at Lawson Funeral Home in Hoschton.
The Braselton Church of God of Prophecy announces its schedule of events for October, including;
Hoschton Baptist Church and Tribute to America's Fallen Foundation will host National Gold Star Mother's and Family's Day on Sunday, Sept. 26.