A man recently fled from local deputies in a stolen vehicle, leading them on a chase into Hall County.
The Hall County Sheriff's Office has taken disciplinary action against eight jail division employees based on their conduct at work.
A man was recently transported to the hospital after a single-vehicle wreck in West Jackson.
Braselton Police Department officers were recently called for a number of theft-related incidents, along with a burglary. Incidents included:
A school teacher can never be rich except from fulfillment of helping a kid find his or her way. Few educators vacation on the Riviera, at Pebble Beach, Costa Del Sol or Bora Bora. For most of them, a corner room at a modest hotel at Destin or Hilton Head will do. Financial reward is not cen…
Two fundamental underpinnings of a just jurisprudence system are due process and a presumption of innocence.
Dear Editor: I recently spied a Christmas tree lashed to the roof of a car filled with little, happy faces.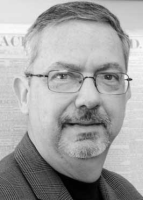 The City of Hoschton is attempting to do a major revision of the town's charter, the governing document that acts like a constitution governing how the city government is supposed to operate.
Dear Editor: While I usually don't pay attention to rezoning news in your newspaper, something did strike me about this one (Gum Springs Church Rd. project.) There was one individual that obje…
The Hoschton Women's Civic Club hosted a pictures with Santa Claus event at the Hoschton Depot Saturday morning.
The Humane Society of Jackson County is in need of cat and dog food for its "Bountiful Bowls" program.
The Hoschton Women's Civic Club will host Santa at the Depot on Saturday, Dec. 7, from 10 a.m. to noon.
Jackson EMC recently donated $25,000 to the Extra Special People Miracle League, which will provide accessible baseball to children with disabilities.
It was a big stage at a big conference.
Peach State Federal Credit Union is accepting applications for its 2020 scholarship program.
Jackson Electric Membership Corporation (EMC) awarded $14,492 in Bright Ideas grant funds to 10 local middle school teachers in Jackson County.
When I was a kid, I enjoyed rearranging my bedroom. Every once in a while, I was overcome by an urge to completely rework the space. Nothing was wrong with the prior arrangement; I just wanted something new. I know my parents heard me shifting stuff around back there, but they didn't seem to…
New Beginning Baptist Church will have a southern gospel singing Sunday, Dec. 1, featuring Gerald Sweatman.
The Church on the Hill (formerly Northeast Church) recently held a dedicatory prayer service on its newly-purchased property, located on the corner of Hwy. 124 and Gum Springs Church Rd.
Northeast Church continues to undergo big changes.
Hoschton Baptist plans men's breakfast, work day