A man walked into a supermarket on Spout Springs Rd. recently and stole $1,830 worth of medications, according to Braselton Police Department report.
A stolen vehicle was left in a yard of a residence on Hwy. 53 last week, according to sheriff's office reports.
A July 18 vehicle chase led Braselton police to a gas station on Hwy. 53 where a suspect escaped on foot, according to a report.
An automobile accident on Hwy. 332 at Boone Rd. last week sent three people to the hospital with injuries.
A man said that two young males jumped him and stole his vehicle while pumping gas at a station on Hwy. 211 recently.
In looking through some old local newspapers last week, I tripped across a story that echoes today.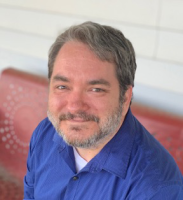 Forget Superman or Aquaman. There are people in the world with a real-life superpower, those who basically don't forget anything. It's called "Hyperthymesia," which is a condition that leads p…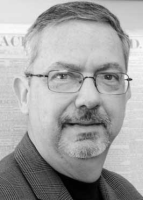 I'm not sure the area around Commerce, southern Banks County and western Madison County are really ready for the tidal wave of growth about to wash over it.
"There is nothing to writing. All you do is sit down at a typewriter and bleed."—Ernest Hemingway
Jackson County 4-H members recently attended State 4-H Congress. The final event in the Georgia 4-H calendar, State 4-H Congress is the "must go-to event" for many members.
Jackson County 4-H held several day camps and summer programs for youth to participate in covering topics including science, engineering, agriculture, environment, weather, technology, food sa…
Professor Jasmine Perkins has been named to the Jackson County Community Outreach (JCCO) Board of Directors.
Jackson County Extension will be hosting a free Cutting Costs Course at 6 p.m. on July 29, at the Jackson County Extension/4-H Office at 255 Curtis H. Spence Drive in Jefferson.
A "lunch & learn" focused on starting a backyard chicken flock for egg production will be held from noon to 1 p.m. on Aug. 3 at 255 Curtis H. Spence Drive, Jefferson.
The Jackson Empower FFA held its annual Chapter Officer Leadership Training (COLT) on July 14th-15th on the Empower College and Career Campus.
West Jackson Elementary School parents will see changes in morning drop off and afternoon pickup as school starts.
The National Merit Scholarship Corporation (NMSC) has named four more members of Gwinnett County Public Schools (GCPS) Class of 2021 as recipients of 2021 National Merit Scholarships financed …
Rodney Presley, who teaches HVACR (heating, ventilation, air conditioning and refrigeration) and construction at Lanier College and Career Academy in Gainesville has been named as one of three…
Juan Ibarra, of Braselton, earned the Dave R. Forquer Annual Scholarship from the J. Mack Robinson College of Business at Georgia State University.
Brockton Road Baptist Church and Bethany United Methodist Church are hosting Forest Rangers Vacation Bible School from 5:30 p.m. to 8:30 p.m. July 18-21.
White Plains Baptist Church plans a fourth Sunday night singing on June 27 at 6 p.m.