A fund has been established in memory of Blane Dixon, a Hall County Sheriff's Office deputy who was killed in the line of duty last year.
A Lula man was recently arrested for armed robbery following a brief standoff.
A Gainesville man was recently arrested in connection with a church burglary that occurred in the Clermont area.
A Braselton man has been charged with multiple felony counts of sexual exploitation of a minor.
A Buford man was recently arrested after allegedly pulling a gun on another man during a dispute over parking.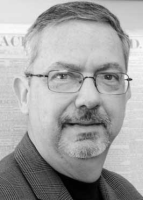 The death last week of Margaret Ward leaves a huge hole in Jackson County's leadership culture.
Dear Editor: Thank you for the column (July 1) concerning the 1967 racist incident in Jackson County.
By Rep. Terry England (R-Auburn)
The City of Hoschton plans its third annual Back to School Bash on Saturday, July 18, from 6-8 p.m.
The Braselton Farmers Market in downtown continues on Fridays.
Elachee Nature Science Center plans a number of upcoming events. Details include:
Members of the Daughters of the American Revolution from around the world recently gathered for their annual convention. In a historic first, they gathered entirely online for the Virtual 129t…
A total of 16,470 students enrolled during the 2020 spring semester at The University of Alabama were named to the dean's list with an academic record of 3.5 or above or the president's list with an academic record of 4.0 (all A's).
The Georgia Department of Natural Resources is offering a $1,000 grant to a third-, fourth- or fifth-grade public or private school teacher in the state who demonstrates "exceptional energy an…
Gwinnett County Public Schools (GCPS) resumed its Summer Meals Program on July 6, providing breakfast and lunch offerings to children through July 16.
The COVID-19 Community Response Fund, hosted by the Athens Area Community Foundation in partnership with United Way of Northeast Georgia, recently announced its fourth round of grant distribut…
District 2 Health Departments will hold special clinics for school immunizations at certain locations.
Arbor Pointe Church at West Jackson will be joining the City of Hoschton for the "Back to School Bash at the Depot" on Saturday, July 18, from 6-8 p.m. Contact the City of Hoschton or Arbor Pointe for more information.
Jackson County Baptist Church is planning a Family Conference presented by Dr. S. M. Davis on Saturday, August 8, from 10:30 a.m. to 3 p.m. and on Sunday, August 9, at 9:15 a.m., 10:30 a.m. an…
Jackson County Baptist Church will be having its yearly Vacation Bible School beginning July 19 and ending July 23.
Jackson County Baptist Church will be observing its 10th anniversary on July 12 at 10 a.m.
Jackson County Baptist Church will celebrate its 10th anniversary on July 12 at 10 a.m. The guest speaker for the service will be founding pastor Jack Lawson.