Barrow County Emergency Services will conduct live fire training exercises this weekend in the Bethlehem and Braselton areas.
A man who had ordered food at a Hwy. 53 fast-food restaurant said an employee shattered a coffee pot on his head after intending to strike another customer with it.
A man reportedly cussed at a juvenile female fast-food worker and later sent his sons through the drive-through to use more profanity.
Hall County Sheriff's Office (HCSO) investigators have charged two additional suspects for the theft of COVID emergency rental assistance from Hall County.
The Braselton Town Council recognized the Braselton Police Department for receiving its recertification from the Georgia Association of Chiefs of Police. Pictured are (L to R) councilwoman Peg…
Dear Editor: September is National Suicide Prevention Awareness Month. This is a time for each of us to reach out to those around us and take steps to prevent suicide. The American Foundation …
I saw that Mainstreet News wrote a story about the new "one way" traffic pattern set up by the City of Hoschton. Now, they have installed a row of "no parking" signs down the street in front o…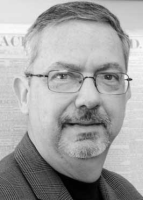 I've covered a lot of meetings over the past 40+ years. Some have been a little rowdy, especially about controversial zoning issues. A few have been ugly, like the one a few years ago at the o…
Owners of Town & Country Florist, which has been in business for over five decades, has announced that it will soon relocate from its 4162 Hwy. 53 location in Hoschton to 3388 Hwy. 53, als…
The Braselton Woman's Club, founded in 1921, celebrated its 100th anniversary during a Wednesday (Oct. 6) luncheon at La Quinta Inn.
Braselton councilman Hardy Johnson reads during Wednesday's (Oct. 6) storytime at the Braselton Library. Storytimes are held four times weekly.
Awesome lakefront views are a big draw for patrons of Pig Tales Restaurant on Lake Lanier.
The Jackson County marching band left little in question in terms of dominance during its competition season.The marching Panthers wrapped up their schedule with a grand championship at the Jaguar Classic on Oct. 9, marking their third victory in three events this school year. Jackson County…
The Jackson-Empower FFA Livestock Show Team exhibited their livestock projects at the recent Gwinnett County Fair. 
Michael Howard and Adrian Gebo have been named Commended Students in the 2022 National Merit Scholarship Program. A Letter of Commendation from the Jackson County High School and National Meri…
The Jackson County High School marching band earned Grand Champion honors at the Oct. 2 Grovetown Invitational. 
The Church on the Hill will host its 2021 fall festival on Sunday, Oct. 31, from 3-5 p.m. at Lawson Funeral Home in Hoschton.
The Braselton Church of God of Prophecy announces its schedule of events for October, including;
Hoschton Baptist Church and Tribute to America's Fallen Foundation will host National Gold Star Mother's and Family's Day on Sunday, Sept. 26.
White Plains Baptist Church plans a fourth Sunday night singing on Sunday, Sept. 26, at 6 p.m.
Hoschton Baptist Church is hosting the Gold Star Tribute Wall on Saturday, Sept. 25. The community is invited to come and see this memorial to the fallen soldiers since Desert Storm.