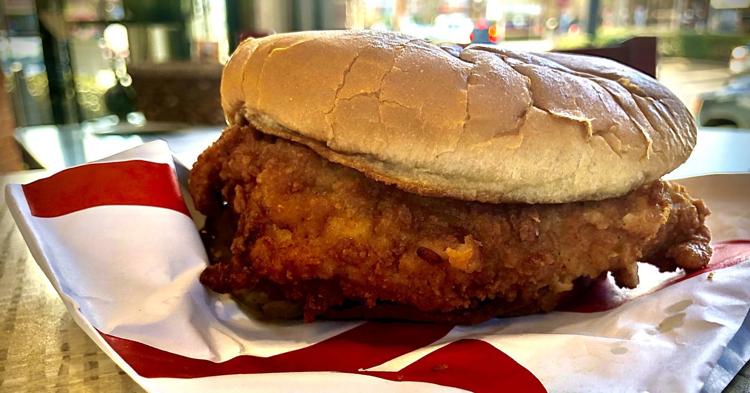 Four Madison County poultry farmers allege that they were the victims of a scheme by Pilgrim's Pride to force small, family chicken farms out of business.
Pilgrim's Pride responded in federal court, saying that it has "legitimate, pro-competitive business justifications for its conduct" and that allegations of unfair treatment don't hold up under the law.
David P. Echols, Stanley L. Dove, along with James and Teresa Dove of Trinity Farm of Madison County are among several area poultry producers suing Pilgrim's Pride Corporation in the United States District Court for the Middle District of Georgia Athens Division.
The ongoing suit, filed in July 2018, alleges that Pilgrim's Pride initiated a plan in 2017 "to force out a number of older and smaller family farmers who grew chickens for Pilgrims' Athens facility." Pilgrim's Pride is a major poultry integrator, receiving approximately 391 million pounds of live chickens to its Athens Complex in 2016 for processing from approximately 115 farms, according to the suit. Chick-fil-A is the Athens complex's largest customer, with Chick-fil-A purchasing over 50 percent of all products processed at the Athens Complex.
"Under the guise of responding to Chick-fiI-A's purported demand for 'No Antibiotics Ever' (NAE) chicken, Pilgrim's demanded that 48 growers, including every plaintiff, make costly and expansive upgrades to their existing growing facilities, which have limited other uses and were costly to construct and maintain," wrote Joel McKie, attorney for the plaintiffs, in the 70-page complaint.
McKie wrote that Pilgrim's never intended for the growers to make the upgrades.
"Instead, in breach of a number of contracts and in violation of the federal Packer and Stockyards Act and the related USDA (United States Department of Agriculture) regulations, Pilgrim's made these demands for the purpose of pushing the growers out of the chicken business," he wrote.
The attorney also said Pilgrim's efforts included deceptive practices to push out the growers, who all rated highly among local poultry farmers.
"In addition to orally discouraging many of the plaintiffs from making the upgrades, Pilgrim's materially understated the price per pound available to the growers for NAE production after completion of the upgrades, reduced the chick placement per square foot, increased the downtime between flocks, and undertook other unfair practices aimed at forcing the plaintiffs out of the chicken business," wrote McKie. "Plaintiffs in this case seek to hold Pilgrim's liable for its unfair and illegal practices."
The plaintiffs seek compensation for the "loss of anticipated profits of no less than $75,000, costs of the completed upgrades, loss of equity, diminution in property value, attorneys' fees and costs of litigation, and other compensatory and special damages."
Pilgrim's Pride attorney, Clayton E. Bailey, wrote in a motion for dismissal of the case that the plaintiffs made a business decision not to upgrade and that Pilgrim's Pride could not be held liable for that decision. That motion for dismissal was denied by the court in September.
"Plaintiffs filed their lawsuit after they each made a business decision not to upgrade their older, less technologically advanced poultry houses in order to raise a new and unique type of chicken demanded by Pilgrim's 'largest customer,'" wrote Bailey. "As a result of plaintiffs' business decisions, Pilgrim's either terminated their contracts, referred to as a 'Broiler Production Agreement' (BPA), or plaintiffs quit providing grower services."
Bailey added that the BPA offers "no promises as to the specific number of birds to be placed, the number of flocks per year, when the birds will be removed, or the types of feed or birds provided to plaintiffs."
The defendant's attorney wrote that the "BPAs expressly permit Pilgrim's to engage in the conduct plaintiffs complain of in this case."
The lawsuit alleges that Pilgrim's Pride knew in 2015 of upcoming no antibiotics requirements but failed to notify the farmers in a timely fashion, pushing for expensive upgrades without suitable notice.
"Pilgrim's has acknowledged that it could have cost as much as $66,000 to upgrade an improved grow-out house to class AAA housing standards," wrote McKie. "(The) USDA concluded that it would take approximately 20 years for an impacted grower to recoup the $66,000 in additional capital investments."
These upgrades were being required on older farmers, some over the age of 60, who may not be able to recover the cost of investments.
The plaintiffs maintain that Pilgrim's Pride is not holding true to its statement to investors in its "sustainability report."
"Our business can only be successful if our family farm partners succeed and are fairly compensated for their work," stated the Pilgrim's Pride report, as quoted by McKie in the lawsuit. "We value our relationships with our family farm partners and work in partnership to raise chickens with improved health, welfare, performance and efficiency."
The suit states that Pilgrim's Pride controls the local poultry market, with the plaintiff's attorney saying the business "is a monopsony or is part of an oligopsony for poultry grow-out services in and around Athens." McKie said his clients sought agreements with other integrators but did "not have a reasonable opportunity to escape Pilgrim's control by moving to another Integrator."
According to a Jan. 28 court filing, "the parties held a teleconference call on January 16, 2020 in an effort to resolve disputes related to the interrogatories." But a discovery dispute remains.
In the latest action, the plaintiffs filed a request of court to "compel Pilgrim's to produce the requested information and materials."