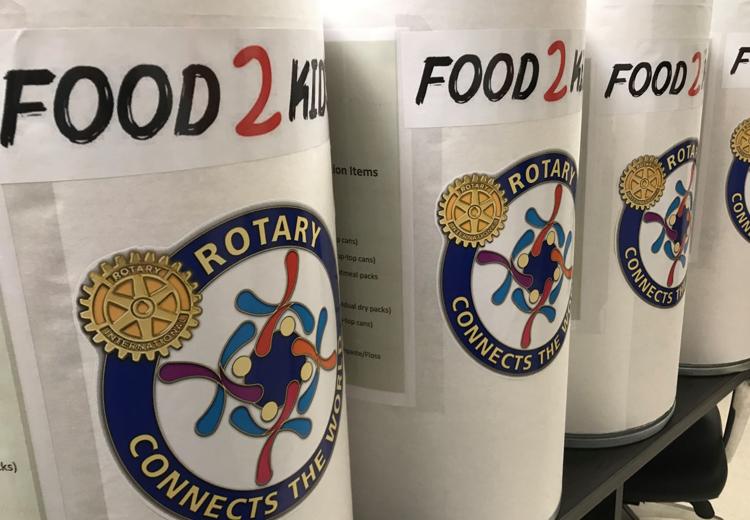 The Banks County Rotary Club is setting up temporary collection stations this week to collect donations of jars of peanut butter from the public. In response to 'Hunger Action Month,' the local Rotary Club is going all out to obtain collections of peanut butter for the Food Bank of Northeast Georgia. This will indirectly benefit the 'Food 2 Kids' program that the Rotary Club sponsors in the Banks County School System. Rotary volunteers will be set up at three different collection events this week.
Events will be held on:
•Thursday, Sept. 19, at Wal-Mart/Banks Crossing from 5:30 to 8 p.m.
•Friday, Sept. 20, at Banks County High School Football Stadium/main gate from 6:30 to 7:30 p.m.
•Saturday, Sept. 21, at Wal-Mart/Banks Crossing from 8 to 11 a.m.
For more information, contact Mark Valentine, Rotary president at 706-335-3354 or via email at mark.valentine@tangeroutlets.com or Alicia Andrews, Rotary Youth Services chair at 706-335-4866 or by email at alicia@bankscountyga.info.
"Banks County Rotary brings together a global network of volunteers dedicated to tackling the world's most pressing humanitarian challenges," leaders state. Rotary connects 1.2 million members of more than 35,000 Rotary clubs in over 200 countries and regions, all working toward fulfilling their motto of "Service Above Self." Their work improves lives at both the local and international levels, from helping families in need in their own communities to working toward a polio-free world."
For more information, visit Rotary.org.
The Banks County Rotary Club was originally chartered in November 2009 and currently includes 20 members.
The primary club project and initiative is the Food-2-Kids Program in the Banks County Schools.
The club meets every Wednesday at noon in the Comfort Suites/Banks Crossing.
For more information about the club visit the Banks County Rotary Club page on Facebook at fb.me/BanksRotary.