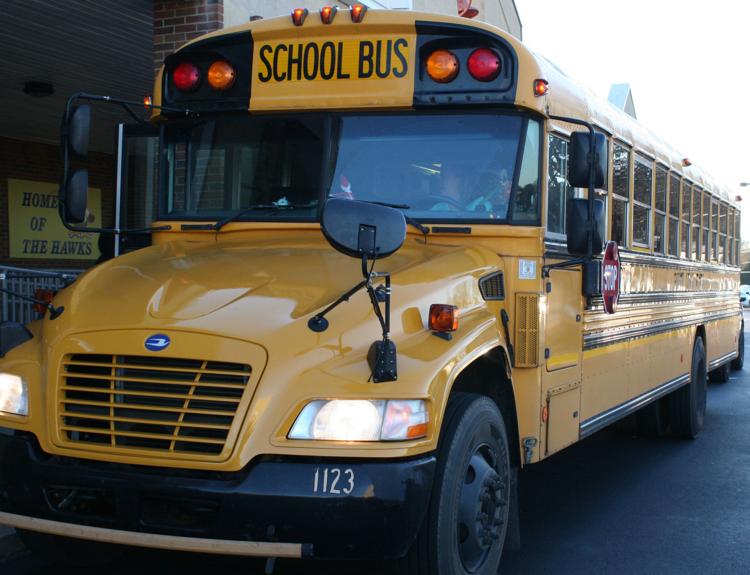 Three tiers, shuttle buses, field trips, sports teams, different age groups — just a few of the factors involved in running about 150 buses a day for the Barrow County School System.
A task force of nine people has met a few times and will begin meeting regularly after the mid-year break.
Ken Greene, assistant superintendent for support services, oversees that task force and emphasizes the group's "goal" is to make recommendations for bus service during the 2020-21 year at the February work session and approve those recommendations at the March 3 board meeting.
That would give the school system nearly five months to "use every means of communication available" to tell parents — and tell them again — what the bus routes will be and when they will run.
The transportation department, which also has a new director, Jason Ayers, who came to Barrow from Franklin County several weeks ago, will have new deliveries to make in the upcoming year.
The Barrow Arts and Sciences Academy, the county's third high school, will open in August. It is a "choice" school — students decide to go there. But Barrow County has its twist on the new school — it will provide transportation to the school for all students.
That will mean extra runs each day from at least six other schools — four middle schools and two high schools.
A "three-tiered" bus system could be a change, he said. That would group grade levels — elementary, middle and high schools — together, which might mean changing starting times for the school day.
Now, the district has two "tiers," one for middle and high schools and the second for elementary schools.
Greene said the shuttles from other schools to Sims Academy, AIM at the Center for Innovative Teaching and the new Barrow Arts and Sciences Academy were "a challenge." Sims and the new high school are adjacent to one another, but students go to and from Sims twice a day.
Greene said, "I don't know," a lot recently when asked about the options for getting students from one school to another or from school to home or vice versa.
The district now has three times a day it takes students to Sims Academy, which is adjacent to the new high school. Students are delivered for each period, starting with the second. Could buses make those deliveries and run a route earlier from a school to the new school?
"I don't know, yet," Greene answered.
The district also delivers kids daily to the Center for Innovative Teaching. That also is one of those "school-to-school" rides. Greene said a major factor for buses going to Sims Academy, CFIT and now BASA, is how the instructional time for students is affected.
Greene said the trips to Sims take at least 15 minutes. That is half an hour of time that cannot be used for teaching. Similar considerations are given to CFIT and, next year, to BASA.
School Bus Logistics is a consulting firm working with the task force. Greene said the "task was so big" a consultant was needed to sort through the options. In addition, the consulting company is familiar with the district's software — mapping bus routes is a complicated exercise.
After the main routes in the morning and delivers to Sims and BASA, the district has to deal with special education trips, regular field trips and sports teams for away games.
Greene said schools have been notified that their school governance teams should look at the question and their buses.
He said others may be asked to comment on particular scenarios as the task force gets closer to February. He does not rule out asking other people to be on the task force.
"I don't know," Greene said.
The district also is training bus drivers, he said. One reason to study the question is to determine the number of buses needed, which then tells Greene how many drivers are needed.
The system has been short on bus drivers, which is nearly a continual problem, most of the year. If the ones being trained now make the grade, Greene said, the district will have just about enough — for now.