City elections on tap Nov. 5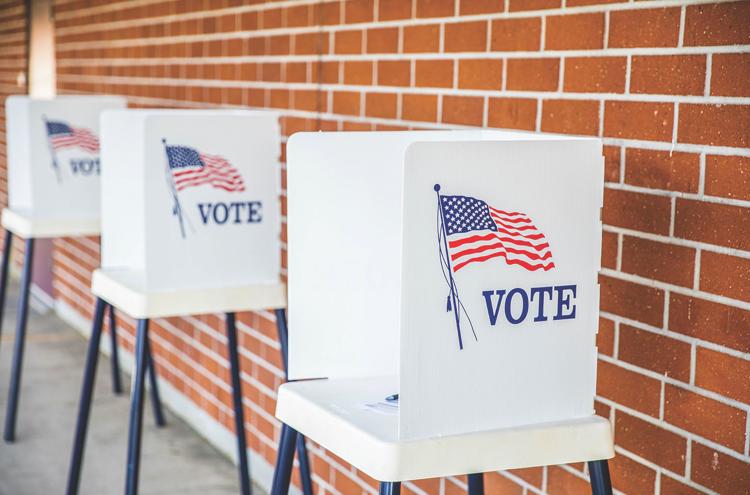 Election Day for local municipal races is coming up on Tuesday, Nov. 5. 
A number of city council and city school board races are on the agenda all across Jackson County. Polls will be open from 7 a.m. to 7 p.m. 
BRASELTON
In Braselton, Richard Mayberry and Joy Basham are running against incumbent Becky Richardson for the District 1 seat on the city council.
In District 3, Jim Joedecke is running against incumbent Tony Funari for that council slot. 
Tuesday's voting will be held at the Braselton Police and Municipal Court Building at 5040 Hwy. 53, Braselton.
HOSCHTON
In Hoschton, a key city council seat is being decided against the backdrop of a controversial recall movement in the town.
Shantwon Astin, Adam Ledbetter and incumbent Mindi Kiewert are vying for two council seats. Kiewert's seat is up for election, as is that of Susan Powers, who is not running for re-election.
The two candidates with the most votes will fill the two seats.
Hoschton's voting next week will be held at the Hoschton Depot at 4272 Hwy. 53, Hoschton.
JEFFERSON
In Jefferson, Clint Roberts is challenging incumbent Don Kupis for the District 5 seat on the Jefferson City Council.
On the Jefferson Board of Education, Dana Phillips is challenging incumbent Lisa Richmond for the District 4 seat.
Jefferson's voting will take place at the city's Civic Center, 65 Kissam St., Jefferson.
COMMERCE
The City of Commerce has a number of municipal elections on next week's ballot.
For city council, Alicia Vargas is challenging incumbent Mark Fitzpatrick for the Ward 3 seat; Sam Cotton is challenging incumbent Bobby Redmon for the Ward 4 seat; and Eric Merrell is challenging incumbent Johnny Eubanks for the Ward 5 seat.
For the Commerce Board of Education, Knox Smith is challenging incumbent Bill Davis for the District 3 seat; Kyle Moore is challenging incumbent Rodney Gary for the District 4 seat; and Roshuanda Merritt is challenging incumbent Paul Sergent for the District 5 seat.
Commerce voting will take place at the city's Parks and Recreation facility at 204 Carson St., Commerce.
MAYSVILLE
In Maysville, Lynn Villyard is challenging incumbent Richard Presley for the mayor's seat while Susan Cooley is challenging incumbent Junior Hardy for the Ward 2 seat.
Maysville's voting will take place at the Methodist Church at 8482 Maysville Rd., Maysville.
ARCADE
In Arcade, three seats are up for election. The voting is at-large with the top three people receiving the most votes being elected.
Those running are: Marsha Fields, Cindy Bone (incumbent), Thomas Hays (incumbent), and Shane Cox (incumbent).
Debbie Stewart has withdrawn from the election.
Arcade's voting will take place at Arcade City Hall at 3325 Athens Hwy., Jefferson.
NICHOLSON
In Nicholson, four people are running for two at-large seats. Those running are: Diane Merriweather, Bobby Crawford, Dillard Lamar Watkins (incumbent) and David Michael Barfield (incumbent.)
Nicholson's voting will take place at the city's Benton Facility at 5488 Hwy. 441, Nicholson.