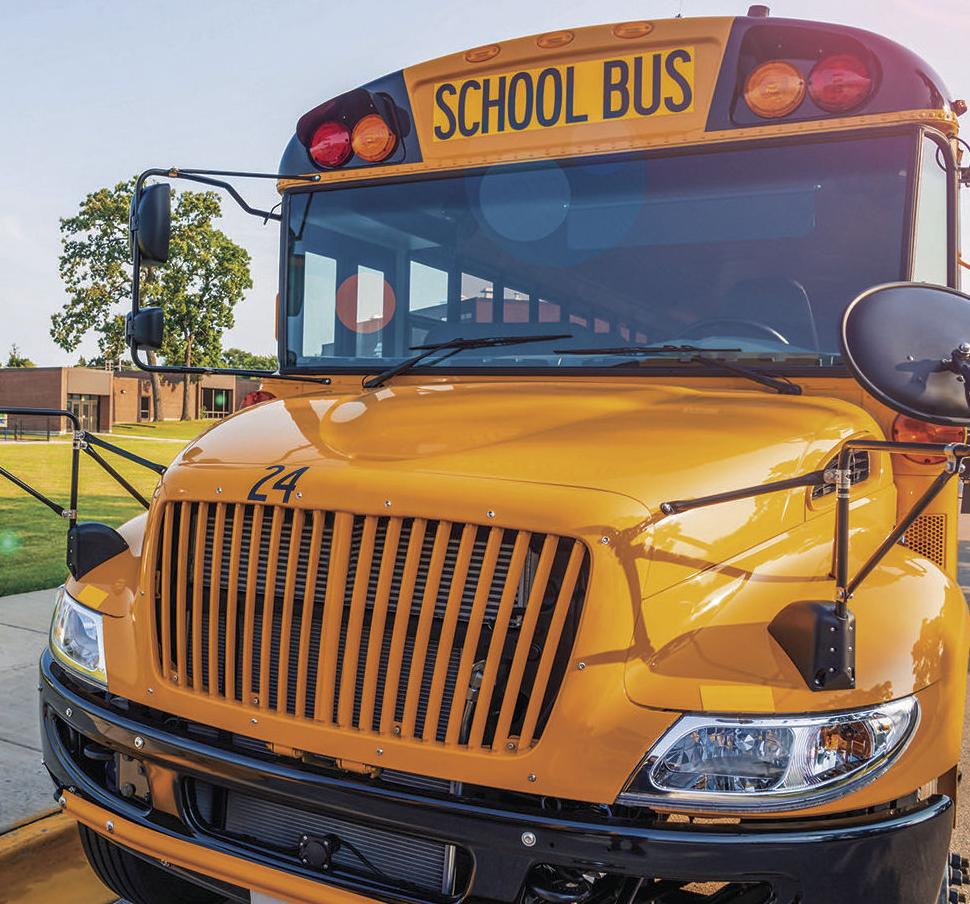 Students will return to the hallways of all three school systems in the county this Friday, July 30.
The start of the school year comes as the area begins to see an uptick in COVID cases as the Delta variant of the virus spreads.
The county had 12 new COVID-19 cases on July 26, bringing a rolling 7-day average to 10.7 new cases per day. The month prior on June 26, only one new case was reported and the rolling 7-day average was 0.7 new cases per day.
In Jackson County, 37% of residents have gotten at least one dose of the vaccine and 34% are fully vaccinated. That's below the state average and below the average of the majority of the counties in the Northeast Georgia RESA coverage area.
Here's what the Commerce City, Jackson County and Jefferson City school systems are planning for:
JACKSON COUNTY SCHOOLS
During a special called Jackson County Board of Education meeting July 23 to approve last-minute personnel items, superintendent April Howard said the system is seeing some COVID cases in students and staff.
"We are going to put in place some mitigation strategies, strongly encouraging masks and asking folks if they will wear masks," said Howard. "That will help us to potentially eliminate the quarantine for them."
Friday's board of education meeting shows how quickly the COVID-19 situation can change. Three weeks ago, district leaders were preparing for a "more normal" start to the school year. But over the past couple of weeks, Jackson County has seen an uptick in its COVID cases.
"Our principals have worked hard this summer to really build everybody up and prepare to launch an amazing school year and I know they're still going to do that. But I have to say that it was a little bit of a gut punch when we realized that we're probably going to be experiencing some of the same types of environments," Howard said.
Howard added the mitigation strategies will be in line with surrounding districts in the Northeast Georgia RESA, but noted that low county vaccination rates may force the school system to increase mitigation strategies sooner.
"I will say that it's important that we recognize that Jackson County has one of the lowest vaccination rates in the region and so we may be in a position to have to increase our mitigation strategies at an earlier time than others," said Howard.
In an email July 26, county school system leaders announced a number of guidelines the district will implement in the upcoming school year. Masks will be encouraged. Those who don't feel well are asked to stay home. JCSS plans to continue to follow state and federal recommendations that address appropriate protocols for sanitation, handwashing and respiratory etiquette.
"JCSS encourages our school community to continue to make smart, informed decisions about their health. This important health issue will continue to evolve and these guidelines will adapt and change as needed," the email concluded.
COMMERCE CITY SCHOOLS
Commerce City School System superintendent Joy Tolbert outlined the following plans for the start of the upcoming school year:
•masks will be optional for students.
•limited social distancing will be in place.
•all students will return for in-person classes, with one exception: Medically fragile students have the option of remote learning.
•enhanced cleaning procedures are in place.
The district plans to continue tracking COVID-19 cases as it did during the previous 2020-21 school year.
According to a draft of the district's protocols, additional mitigation strategies would be implemented if schools reach over 1% positive within any 7-day period. If that happens, the schools could increase safety measures and communication efforts and reinstate traditional mandated quarantine procedures for close contacts.
JEFFERSON CITY SCHOOLS
Jefferson City School System superintendent Donna McMullan said the school system will continue many of its COVID-19 protocols, some of which include:
•enhanced cleaning
•social distancing as much as possible
•masks encouraged
•limited visitors inside buildings.
"Our principals have redesigned the COVID-19 flex plans to include additional mitigation strategies that can be phased in as necessary based on the number of positive cases in the school, community, and across the state. These strategies may be implemented at the classroom, school, or district level as needed," said McMullan.
McMullan said the district plans to follow each school's 7-day rolling average, along with local and state data, when determining any needed adjustments.