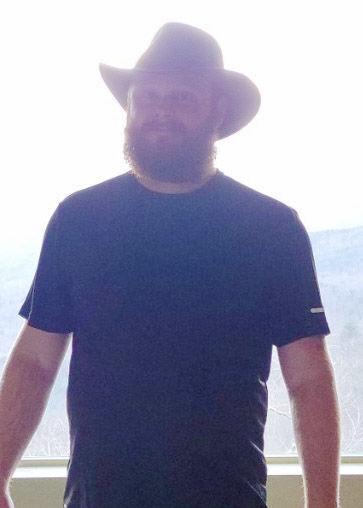 At Amicalola Falls State Park, Alex Clarke walked from the archway to a lodge and scaled the stairs. Inside the room he'll be staying in for no more than two days, he spent time stretching and reorganizing the supplies in his bag, preparing to embark on the 2,190-mile hike up the Appalachian Trail: A long and sometimes rugged stretch of land spanning from Georgia to Maine.
The path that led him here has been unthinkably more trying than the trail he plans to walk for the next six months.
Clarke grew up in Hoschton and attended Jefferson City Schools before enlisting in the U.S. Army.
During the eight years he spent in the military, Clarke served several tours of duty, specifically in Afghanistan and Iraq. He stayed in the military until he received a Veterans Affairs status of 100% Disabled-Unemployable due to PTSD, then he returned home to Jefferson.
Clarke said he attempted to commit suicide twice over the years, but the guns had jammed each time he tried, so he sought help through the VA. After being released from a VA hospital, he became involved with Warrior Outdoors, a Jefferson-based non-profit organization dedicated to guiding veterans who struggle with PTSD.
With the help of Warrior Outdoors, Clarke stopped drinking and started volunteering with the organizations to reach veterans like him.
"I just try to get them to the point where they open up," Clarke said, referring to fellow veterans. "So far, that's been the best thing for me is being able to open up."
He plans to walk the entire length of the AT with a 26-to-32-pound pack containing the supplies he'll need for food and shelter. Every three-to-four days, finally nearing a town, he'll stop and resupply before continuing the journey. Clarke said he plans to finish the hike in six months.
Clarke is 30-years-old now and he'll spend his 31st birthday on the Appalachian Trail on May 18 of this year.
He won't be alone, however. Another fellow veteran from Oklahoma will travel alongside Clarke the whole way, carrying the ashes of a brother he lost to suicide last year.
According to Clarke, the man's deceased brother was also a veteran. When the man finds the right place, Clarke said, he'll release the ashes somewhere along the trail.
Clarke wants other veterans suffering from PTSD to take what he's doing as a sign of hope. He said that he wants fellow veterans who may be struggling with PTSD to remember, if they're ever down, they can always get back up.
"If I can do it, they can do it," he said.
Warrior Outdoors is accepting donations via Cash App to provide Clarke with the funds needed to resupply during the hike. Clarke said any unspent donations will go to Warrior Outdoors.
Clarke said he also plans to do a 24-hour challenge by hiking a full day on the trail without stopping. He added that all donations sent during that 24-hour timeframe will go directly to Warrior Outdoors.
Anyone interested in donating can do so through Cash App at $AWClarke.
According to Clarke, no Jefferson resident has completed hiking the entire Appalachian Trail.