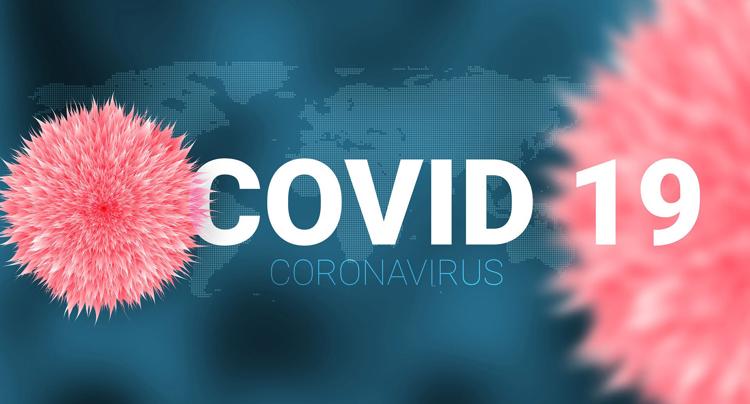 Northeast Georgia Health System has seen a surge in COVID-19 cases over the past couple of weeks. The hospital system reached a new peak in COVID cases last week and is currently treating over 200 COVID-19 positive patients.
As of Monday, Dec. 7, NGHS is treating 205 COVID patients at its hospitals and long-term care facilities. Northeast Georgia Medical Center Braselton is treating 53 of those.
The numbers are up from the previous week (Monday, Nov. 30), when NGHS was treating 176 positive patients with 46 at NGMC Braselton.
There's been a huge uptick in recent weeks. During the first week of November (Monday, Nov. 2), NGHS was treating 81 COVID patients with 20 at NGMC Braselton.
There are currently 42 patients waiting for test results.
Across the hospital system, 655 beds are occupied with 45 available. At NGMC Braselton, there are 165 occupied beds with three available (22 occupied ICU beds with 2 available).
Since the beginning of the pandemic, the hospital system has discharged 3,236 patients.
There have been 454 deaths.
NGHS EXPECTS SURGE IN TESTING
According to hospital leaders, the numbers of those needing testing and care are expected to continue rising in the coming days and weeks.
"Both the percentage of tests coming back positive and the number of people who need to be admitted to the hospital have been steadily climbing all month – to today's record high for the system," said Clifton Hastings, MD, Chief of Medical Staff for Northeast Georgia Medical System. "We're headed for a new peak and the only question is, how high will this peak be?"
NGHS also anticipates an increase in the number of people seeking COVID-19 testing in the coming weeks.
"Not only are more people seeking the test because they're ill, but we expect many will want to get tested so they'll know whether it's safe to see family during the holidays," said Bobby Norris, vice president of operations for Northeast Georgia Physicians Group. "We absolutely want people who think they're sick to get tested so they can take precautions to protect others, but we also want to avoid premature testing that gives people a false sense of security."
While they are more readily available now than they were at the onset of the pandemic, testing supplies are still limited, and for most, there is a two- to three-day wait for test results. To help you navigate COVID-19 testing successfully, NGHS recently released the following information:
• When and where should I get tested if I have been exposed? The incubation period for COVID-19 is 14 days, and most patients show symptoms between five and seven days after exposure. It is best to wait 7-10 days after exposure – or earlier if symptoms appear – to be tested. Remember, if you've been exposed, you should quarantine following CDC guidelines. To find a testing location near you, visit www.nghs.com/covid-19/testing.
• Am I eligible for the rapid test? Symptomatic first responders, healthcare workers and some high-risk patients may get a rapid test depending on availability.
• How long will it take to get my results back? Rapid tests are processed in a matter of hours. All other COVID-19 tests are sent out for processing and returned within two to three business days when the labs can keep up with demand. We have seen surges in testing that caused additional delays at area labs because there were simply too many tests to keep up – and that kind of surge may be possible if the numbers of cases in our community continue to rise.
• Should I get a test before seeing family for the holidays? If you can find a location with enough supplies to accommodate testing for an asymptomatic patient, it's important to remember: The test takes two to three business days to process. You may still be exposed to or come down with the virus at any time after testing. That's why it's still important to take precautions and plan lower risk activities like small events for just your household or virtual gatherings so you can visit with loved ones remotely.
"We know people are tired of hearing about wearing masks, washing hands and watching their distance," said Dr. Hastings. "Trust me, our nurses, doctors and other staff are tired, too. But those are the only actions that can limit the spread of the virus. The entire spirit of the holidays is to think about others first and doing whatever you can to help them, so I hope everyone really takes that to heart and protects the people they love the most."
BRASELTON AREA
All four counties in the Braselton area have had a higher average than the state in new cases over the past two weeks (per 100,000 residents).
Jackson County remained the hardest hit over the past two weeks.
Schools in the Jackson County School System are closing in-school classes as of Wednesday, Dec. 9. The system is moving to its on-line class model due to an uptick in Coronavirus cases hitting the system.
In a memo to parents, superintendent April Howard said the community spread rate is "dangerously high" and that the system had suffered with high numbers of staff absences.
Hall County was the second hardest hit over the past two weeks.
Details include:
•Georgia: 448,683 cases; 9,007 confirmed deaths; 844 probable deaths; 42,925 new cases over the past two weeks (396 per 100,000 residents)
•Barrow: 3,483 cases; 59 confirmed deaths; 435 new cases over the past two weeks (504 per 100,000 residents)
•Gwinnett: 39,375 cases; 513 confirmed deaths; 37 probable deaths; 4,209 new cases over the past two weeks (433 per 100,000 residents)
•Hall: 13,329 cases; 199 confirmed deaths; nine probable deaths; 1,349 new cases over the past two weeks (654 per 100,000 residents)
•Jackson: 3,499 cases; 53 confirmed deaths; seven probable deaths; 505 new cases over the past two weeks (676 per 100,000 residents)