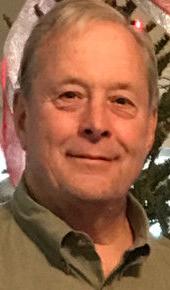 Steven Dwayne "Steve" Bates, 71, cherished husband, father, grandfather, brother and uncle, passed away on Tuesday, December 22, 202d.
Born in Athens, he was a son of the late Hoyt Eugene Bates and Mary Earline Peterman Bates. Steve was a Veteran of the United States Army where he served as a Sergeant in the Vietnam War. He worked for several years at Liberty National Life Insurance Company and later worked for Smith, Boley, Brown before spending the last several years as a self-employed insurance agent.
Steve was a faithful and devoted member of Colbert First Baptist Church where he served as a Deacon, RA leader, greeter and was a member of the Baptist Men, Railroad Ministries and numerous other committees. He also enjoyed playing on the church softball team as he made wonderful memories and many lifelong friends.
Steve married his wife, Judy in 1974 and they were blessed with two children, Casey and Shelley. He coached both children in baseball and fast-pitch softball and those experiences were dear to his heart as he was immeasurably proud of Casey and Shelley. Most importantly, his children gave him five beloved grandchildren, Kaylea Grace, Mallory, Brooks, Madelynn and Meara and together all five of them turned a Sergeant into a teddy bear.
Survivors include his wife of 46 years, Judy Griffin Bates; two children, Casey (Nikki) Bates and Shelley (Kurt) Thomas; five grandchildren, Kaylea Grace Bradberry, Brooks Bradberry, Mallory Bates and Madelynn and Meara Thomas; one brother, Stanley (Vickie) Bates; brother-in-law, Steven (Cindy) Griffin; three nephews, Tim Bates, Byron Bates and Taylor Griffin; two nieces, Macy and Charlsie Griffin; four great-nephews, Kyle Bates, Jared Bates (Megan), Dawson Bates and Timothy Bates II; two great-nieces, Ariel Boswell (Chad) and Madison Bates; one great-great nephew, Hoyt Boswell; and two great-great nieces, Paisley Boswell and Caroline Bates.
Graveside service: Saturday, December 26, 2020 at 2 p.m. at Colbert City Cemetery. Pallbearers will be Byron Bates, Taylor Griffin, Kyle Bates, Jared Bates, Dawson Bates, Timothy Bates II and Chad Boswell, and honorary pallbearer will be Tim Bates.
The family would like to extend their sincere appreciation to Steve's cardiologist, Dr. Steven Lowman and to his numerous friends who were always there to help him through the tough times.
In lieu of flowers, donations may be made to Colbert First Baptist Church, P.O. Box 318, Colbert, Ga. 30628.
Lord and Stephens, Danielsville, 963 Highway 98 East, Danielsville, Ga. 30633 is in charge of arrangements.