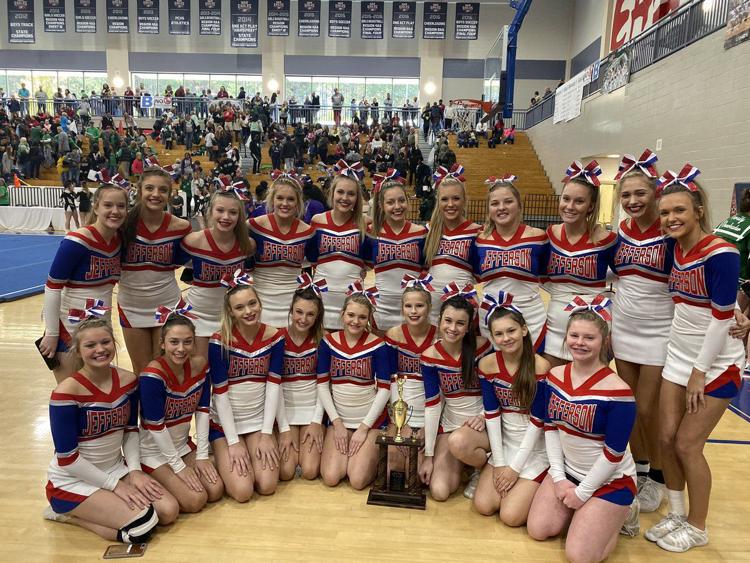 The Jefferson competitive cheerleading team continues to rule Region 8-AAA as it won the region title Saturday (Nov. 9) with a 97.5-point performance at Putnam County.
The Dragons finished ahead of Morgan County, East Jackson, Franklin County, Hart County, Jackson County and Monroe Area.
"The girls did a fantastic job on Saturday," Jefferson coach Christy Potts said.
As a result of its region title, Jefferson will compete Saturday (Nov. 16) in the state in the state finals in Columbus.
"We are super proud of this team, and we can't wait to see what they accomplish on Saturday," Potts said.