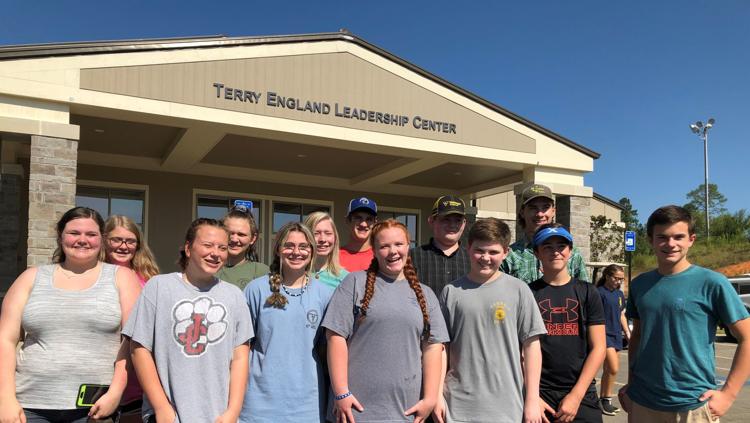 The Jackson County FFA Chapter attended the Area II North Region Rally on Sept. 5 and 6 held at the FFA Camp near Covington.
"This two-day leadership event was designed to allow FFA members to start the school year by recognizing how being actively involved in the FFA will help them be successful in the organization," stated Joseph Ledford, chapter reporter.
The rally began with members placing third in the FFA Opening Ceremonies contest, turning in items collected for City of Refuge, attending leadership development sessions and participating in recreational events along with 700 other FFA members attending from across Area II.
Friday morning started at 8 a.m. where students worked together as a team and competed against other members during the Rally Rumble events. The Region Rally ended with an awards assembly recognizing the success of those participating in each event.
"The Rally was a great opportunity for members to experience some of the opportunities and possibilities that the FFA provides," said Jackson County Comprehensive High School FFA president, Noel Plunkett.
Members attending were Noel Plunkett, Cody Shattles, Ethan Culver, Hunter Scott, Jesse Cronic, Emma Uesseler, Joseph Ledford, Alexis Lewis, Brooks Franklin, Dana Carter, Alex Engle, Sarah Langley, Samantha Kinney and Kaylee Hollis.
For more information about the FFA organization at JCCHS, contact the agriculture department at 706-367-5003.