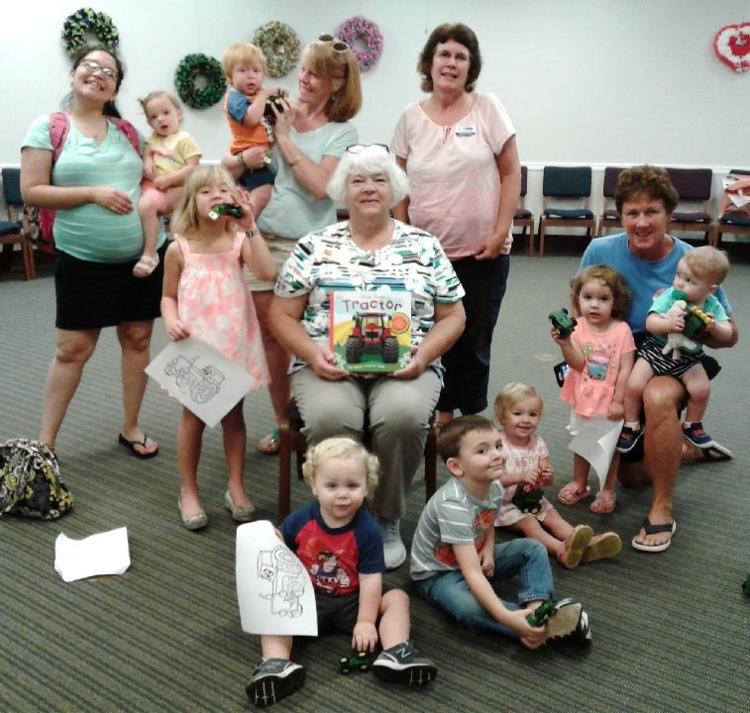 Continuing the celebration of the annual Library Card Sign-Up Month, the Commerce Public Library is promoting free library cards with a raffle of a Dairy Queen ice cream cake. Anyone who signs up for a card during Sept. will be entered into this raffle. Library manager, Angel Abounader, reminds everyone that "as well as books and movies ready for check out, your card provides passes for free or reduced price admission to Georgia State Parks, the Chattahooche Nature Center, the Atlanta Zoo and more." She said, "don't forget that the recent addition of e-reads kids, accessible with your card, helps to promote literacy in the early school grades."
After requests from several patrons Lego Club is returning to the Commerce Library on Saturday, Sept. 28, from 1 to 2 p.m. The club is open to ages four and up with an adult and will be held regularly on the fourth Saturday of each month.
New adult fiction titles now available at the library include: Sherrilyn Kenyon's "At Death's Door," R. A. Salvatore's "Boundless," Clive Cussler's "Titanic Secret," "Never Look Back" by Alison Gaylin and Jenny Colgan's "Christmas on the Island."
New nonfiction books include: "Blended Embroidery" by Brian Haggard, "Murder on Birchleaf Drive" by Steven B. Epstein, "Grief Day by Day" by Megan McDonald and "I Wasn't Ready to Say Goodbye" by Noel Brook.
Children's programs at the library include:
Mondays, 10:30 a.m., Homeschoolers
Wednesdays, 10:30 a.m., Kidsercise
Thursday, Sept. 26, 4 p.m., Young Adults Gaming
Thursdays, 6 p.m., Chess
Fridays, 10:30 a.m., Baby and Me
Adult programs coming up at the library include:
Friday, Sept. 20, 1 p.m., Book Vine Book Club
Mondays, 10:30 a.m., Hooks and Needles
Monday, Sept. 23, 6 p.m., Beginning computers
Mondays, 6 p.m., Yoga
Thursdays, 6 p.m., Chess