Bomb threat called into Tanger Outlets Center stores recently.
The following incidents were recently reported to the Arcade Police Department:
The Jackson County Sheriff's Office (JCSO) and other agencies reported the following arrests in the county:
Jefferson woman reports aggravated assault incident on July 28.
A Commerce man faces several charges after he "busted" in the door and entered a residence with a gun.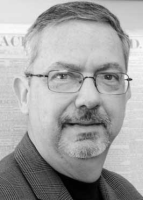 The recent chaotic withdrawal from Afghanistan had a sense of deja vu about it.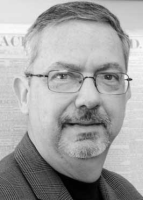 Moratoriums have become a popular government action.
Throughout the year, we take several calls from gardeners and farmers who are baffled at the slow growth of their crops or how stunted the crop is. Soil testing is almost always the recommendation, it's $8 per sample and helps to understand the nutrient content of the soil and most important…
The Braselton-West Jackson Friends of the Library annual board meeting will be held on Thursday, November 4, at 5 p.m. in the community room of the Braselton-West Jackson Library.
Local figures who were a part of Jefferson's past will tell their stories when the Crawford Long Museum Association and Jefferson Community Theatre partner to present the Haints and Saints his…
Magan Greer, Gainesville, and Jacob Mizell, Atlanta, announce their engagement.
The Book Vine will be meeting Friday September 17, at 1 p.m. at the Commerce Public Library.
Valdosta State University recently announced the members of its graduating class of summer 2021. This includes the following area residents:
The Piedmont University Theatre Department will present "Hair," the rock musical that debuted more than 50 years ago. Hair explores themes related to the peace movement of the 1960s that emerg…
Southern New Hampshire University (SNHU) recently announced the following students on being named to the summer 2021 president's list:
Dr. Steve Dorman, president of Georgia College, has awarded degrees to the graduating class of August 2021.
Hoschton Baptist Church and Tribute to America's Fallen Foundation will host National Gold Star Mother's and Family's Day on Sunday, Sept. 26.
Center Baptist Church, located at Old Hwy. 441, Center, will hold homecoming service on Sunday, September 19, beginning at 10:30 a.m.
Maranatha Baptist Church, 65 Ebenezer Church Road, Jefferson, will be having a yard sale Saturday, September 25, from 8 a.m to 3 p.m., rain or shine.
White Plains Baptist Church plans a fourth Sunday night singing on Sunday, Sept. 26, at 6 p.m.
Hoschton Baptist Church is hosting the Gold Star Tribute Wall on Saturday, Sept. 25. The community is invited to come and see this memorial to the fallen soldiers since Desert Storm.