A Toccoa man and woman were recently arrested for trafficking cocaine after a traffic stop in Jackson County. 
The following people were recently arrested by various agencies across Jackson County:
A man carrying a hammer was recently arrested in Jefferson after threatening officers.
Arcade Police Department officers recently arrested a man who was found with a stolen vehicle.
Officers with the Commerce Police Department were recently called for a number of entering auto reports, including: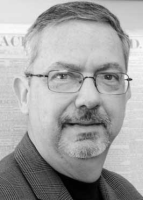 There may have been an element of overstatement this week when a Jefferson Mayor Jon Howell declared that the town's council is facing a "monumental decision" about whether or not to build a proposed aquatics center.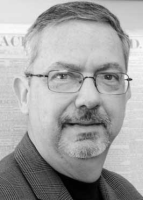 Over the past couple of years, Alex and I have driven along a lot of roads around the country. I don't mind driving too much, especially if I'm in an area I've not seen before.
HELEN – The spring and the fall are glorious times to take respite in the North Georgia mountains. Anytime you go near the Chattahoochee River, you can expect a good time to be enjoyed by all.
Commerce School of Dance Senior Company members will put on "An Evening of Music and Dance" on Saturday, June 3, at 7 p.m. at the Commerce Cultural Arts Center.
June brings both new programs for summer as well as the Commerce Public Library's regularly scheduled programs. Gary Watson, who has been leading the adult yoga programs at the Commerce Librar…
Marena Bleech will take over as museum director at the Crawford W. Long Museum. The museum's current director, Vicki Starnes, is retiring from her role after over 15 years.
Two Commerce residents made the spring 2023 academic achievement list at Georgia Southwestern State University and was among 627 students recognized for scholastic achievement, including:
Four area students who achieved academic excellence in their course work during the spring semester were recently recognized at Abraham Baldwin Agricultural College. ABAC cites its top academi…
Local fifth graders recently completed the C.H.A.M.P.S. (Choosing Healthy Activities & Methods Promoting Safety) Program, hosted by the Jackson County Sheriff's Office. Fifth graders compl…
Warren Chapel United Methodist Church will have a chicken-que on Friday, June 9, and Saturday, June 10. The church will sell chicken and rib plates, along with homemade Brunswick stew.
Living Free Ministry will host a yard sale and food sale on Saturday, June 3, beginning at 8 a.m. The event will benefit the building fund project.
Galilee Church is hosting its VBX Nights on Wednesdays in June. This year's theme is "Ready, Set, Move."
Holly Springs United Methodist Church, Pendergrass, honored its graduates on May 21. Charles Westray will graduate from White County and Troy Loggins will graduate from Banks County. Both cere…
The WMU meets every second Tuesday of the month at First Baptist Church of Commerce.