A Lawrenceville man was charged for a hit and run accident that resulted in significant damage.
Two people have been charged with aggravated assault after a reported shooting in Commerce.
A reported shooting in Commerce turned out to be fake.
The Jackson County Sheriff's Office (JCSO) and other agencies reported the following arrests in the county:
A Jefferson man reported a hit and run on Rivermist Cir.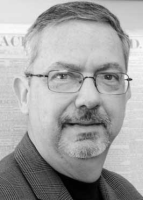 I was excited a month ago when I finally got my first Covid vaccine and even more relieved two weeks later when I got the second and final dose.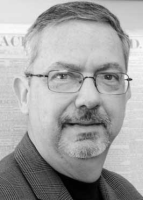 Are city and county planning commissions useful?
The Jackson EMC Foundation board of directors awarded a total $112,000 in grants during its April meeting, including $52,500 to organizations serving Jackson County. Grants included:
The Jefferson Public Library recently visited the wetlands.
As I got settled in the ambulance, with an IV being put in my arm and the oxygen going in my nose so that I could breathe better, I heard my mother's voice outside talking to one of the ambula…
For the next four weeks leading up to Memorial Day, the Albert Gordon American Legion Post 56 would like to introduce some of their members, and let them relate to what Memorial Day means to them.
Martha Martin, a member of the Rotary Club of Braselton, was recently awarded the Guardian of Ethics Award.
Lauren Balotin of Braselton, was recently were initiated into The Honor Society of Phi Kappa Phi at University of Michigan.
University of Alabama student Gabriella Thacker, of Hoschton, participated in UA's Cooperative Education Program for fall 2020. Thacker worked for Brasfield & Gorrie (GA).
Julie Herron's first grade class at Maysville Elementary can officially call themselves authors. Each student wrote and illustrated their own story and had a book published to showcase the wor…
Freedom Church of God will be giving out free food boxes on May 18 from 3-4:30 p.m.
Holly Springs United Methodist Church, located at 7441 Holly Springs Road, Pendergrass, will have an indoor yard sale on Saturday, May 15.
Brockton Road Baptist Church is hosting Muffins for Mom on Mothers Day, May 9, at 10 a.m.
Arbor Pointe Church at West Jackson will hold a virtual Vacation Bible School on June 14-18.
The Bethany United Methodist Church Chicken-Q will be held on May 15 from 11 a.m. to 1 p.m.