A manager of a Braselton antique store recently reported someone made a purchase using a forged check for over $4,000.
Commerce Police Department officers recently responded to a woman on Andrew Jackson St. who complained about being threatened by a man who she claimed had abused her in the past.
A Jackson County Sheriff's Office deputy recently visited a residence on B. Wilson Rd. to listen to complaints by a woman who said her boyfriend regularly assaults her.
One person was ejected during a vehicle accident in front of Kroger on Hwy. 129 Monday night. Three vehicles were involved, but only one person suffered serious injuries and no one received li…
A man on Johns Way recently called the Jackson County Sheriff's Office when a suspicious vehicle was parked in front of his residence with the lights on.
High school has changed in the past 50 years. Aside from the technology changes (computers were not in my high school), the emphasis has changed a couple of times.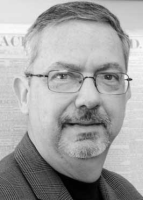 Last week's ruling by a superior court judge that recall efforts against two City of Hoschton officials can proceed was something of a shock. Seldom have judges in the state found "sufficient"…
Dear Editor: This is a response to Sonny Cheatham's Sept 26, letter pertaining to police officer's pay.
I was baseball crazy in the spring of 1966. The Braves of Milwaukee would soon begin their first season in Atlanta. Already, I knew their players, Felipe Alou, Hank Aaron, Rico Carty and Eddie…
Agnew Peacock was a rock of a man in his days of yore. The passing years, however, brought about a decline with his health that made him compatible with the notion that sometimes it is better …
Braselton West Fest will be held Oct. 12 from 11 a.m. to 4 p.m.
Braselton's Zombie 5K Run will be held Oct. 19 beginning at 8:30 a.m. in downtown Braselton.
The Braselton Library will host a "Zombie Story Time" on Saturday, Oct. 12, for children ages 4-11.
Fall is the perfect time to visit the Smoky Mountains and there is no place more beautiful to visit than Sevierville, Tenn., the hometown of Dolly Parton. A statue of the iconic country music …
Laura Gentle, Jefferson Public Library director, spoke at last week's Jefferson Rotary Club luncheon. "She firmly dispelled any notion that people no longer read hardback or paperback books," …
Commerce High School drama students will perform "Into the Woods" in the Region One-Act play competition at Baldwin High School in Milledgeville at 1:15 p.m. Monday, Oct. 21. 
Fifteen members of the Commerce Middle School and 11 members of the Commerce High School FFA Chapters visited the University of Georgia and attended the FFA Area II Rally on September 5-6.
The Jackson County 4-H program, Love of Llamas, attended the Heart of Dixie Llama Show held at the beautiful Willow Tree Farms located in Ringgold. The Heart of Dixie is a Double ALSA (Alpaca …
Piedmont Athens Regional announces winners of the centennial-year essay contest. Piedmont Athens Regional kicked off its 100-year anniversary celebrations with a sponsored essay contest for mi…
If you could sit down face to face with Jesus, what would the conversation be like? I'm sure we would express our gratitude for his sacrifice on the cross. I am sure most of us would tell him we want to please him, but before our conversation ends, we would ask him to clarify his will for ou…
The Church of Christ South of Gainesville will sponsor a gospel meeting Oct. 23-27 at the church building, 2815 Wallace Road, Gainesville, at the intersection of Hwy. 129.
Hudson River Baptist Church will be having its homecoming, Pastor Appreciation Day and baptism on Sunday, October 13, starting at 10 a.m.
Bush River Baptist Church, Maysville, will be having its 114th church anniversary at 3 p.m. on Sunday.
The New Grove Baptist Church will have the Men's and Women's Day Service on Sunday, Oct. 13, at 11 a.m.