Jackson County Sheriff's Office deputies recently responded to a domestic assault on Charlie Cooper Rd. where a man allegedly punched a woman and threw a mirror at her.
Jackson County Sheriff's Office deputies responded to an assault on Stillwater Ln. where a teenage girl allegedly attacked her father and grandfather before threatening to murder them and her …
Jefferson Police Department officers recently arrested a man who allegedly hit a woman in the face through a vehicle window.
A man said he was strangled and threatened while in his vehicle parked in the CVS parking lot on North Elm St.
A man on Smithsonia Rd. recently told Jackson County Sheriff's Office deputies about messages he received from a man which made him think the man was involved with sex trafficking.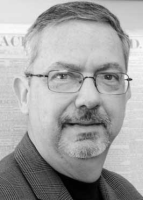 I'm a member of the "baby boom" generation, having recently turned 61-years-old. So it was great interest that the "Ok, boomer" phrase caught my attention.
You likely are familiar with the term, "playing the cards you are dealt." That is what one must do in life. If you are dealt a bad hand, you move forward, nonetheless. Make the best of it.
I was five years old, maybe even four; I remember that we still lived in the house on Washington Street.
By Sen. John Wilkinson (R–Toccoa)
The Braselton Woman's Club will hear from guest speaker Andrew Seaver, field/regional representative for David Perdue, at its next meeting on Wednesday, Feb. 5, at noon.
Five generations of Betty Gooch's family is shown. They are: Kynlee, great-great-granddaughter; Kristen, great-granddaughter; Donnie, grandson; Wilburn, son; and Betty, mother. They are shown …
The Crawford W. Long Museum will offer an after-hours Date Night Drop off from 6 to 9 p.m. for children ages five to 10 on Thursday, Feb. 13.
The public is invited to drop in for an opening reception on Friday, January 24, from 5:30 to 7 p.m. to view the new exhibit wall "Journey Through Jefferson."
The Harold S. Swindle Public Library, Nicholson, is a Passport Acceptance Facility and can help those who need a passport for Spring Break or Summer Vacation.
Chris Hoffman with Horace Mann Insurance recently donated two bicycles to Maysville Elementary School. The bikes were awarded to students who had perfect attendance for the first half of the school year. A drawing was held to choose the two students. The winners were Lillian Letona from Cour…
The Jefferson Rotary Club recently honored the students of the month for December 2019 and January 2020.
The Jackson County Comprehensive High School Panther Players will present "A Night of Improv" on Friday, Jan. 24, at 7 p.m.
The Commerce FFA Alumni will hold its annual chicken mull fundraiser Saturday, Feb. 1. Quarts of chicken mull will be $7 and pick up will be at CHS from 10 a.m. to 6 p.m. Feb. 1. Tickets can b…
Following the Seven Mindsets, Amy Farmer's third grade class learned how "We are all Connected," by participating in the World Vision Project. The class raised $862 in donations for the World …
I recently sent a package through the mail. I was careful to put bubble wrap all around it. I even bought an envelope with extra padding. When I arrived at the post office I let them know that it was fragile. Quickly the postal worker marked it, "Fragile: Handle with care." There are times I…
Erastus Christian Church will host a fundraiser for Shanna Minish and her family from 5 to 7 p.m. Saturday, Jan. 25.
As this year comes to a close, I have been reflecting on 2019 and a few decades earlier. Some things I would never change while there are other things in which I would do differently.
All are invited to attend two Christmas services at Christ the King Lutheran Church in Commerce.
Hudson River Baptist Church will be having its Christmas play "How The Grinch Found Christ in Christmas" on Sunday, Dec. 22, at 5 p.m. A Christmas dinner will be served after the play.