A woman on Ridgeway Church Rd. called the Jackson County Sheriff's Office after learning that a man sexually assaulted her juvenile cousin at her residence.
Jackson County Sheriff's Office deputies recently responded to complaints by a man hunting on Witts End Rd. who was shot at three times by another man.
A man complaining about someone trespassing on his mother's property was charged with aggravated assault on Hwy. 53 in Hoschton recently when the man admitted to shooting at the alleged trespasser.
The Jackson County Sheriff's Office assisted the Department of Homeland Security with a raid that led to two arrests and authorities finding around 25 kilos of liquid methamphetamine.
A Braselton pharmacy was recently broken into.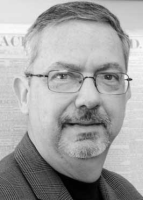 Despite a lot of legitimate concerns, the Jefferson City Council recently rushed to approve putting automated speed-trap cameras in local school zones.
A school teacher can never be rich except from fulfillment of helping a kid find his or her way. Few educators vacation on the Riviera, at Pebble Beach, Costa Del Sol or Bora Bora. For most of…
Two fundamental underpinnings of a just jurisprudence system are due process and a presumption of innocence.
Dear Editor: Many county residents may not be aware that the Jackson County planners are currently conducting a mandated series of open meetings to gather public input into the planning for th…
Dear Editor: In 1993, we moved to Georgia and lived in a nearby city in Hall County. On many trips north to my former state, we passed through the City of Jefferson and were quite taken with i…
The Jackson Electric Membership Corporation float is shown in the Jefferson Christmas parade on Saturday.
Santa and Mrs. Claus arrived in Jefferson in the annual Christmas parade on Saturday.
I drove to Athens to check out a sale that I go to every year. I thought I might find a few stocking stuffers for the family. I have been to this sale several years and I always find something.
Santa's favorite elf, Kathryn, will be hosting the Holiday Cookie Decorating Program at the Harold S. Swindle Public Library from 4 – 6 p.m. on Tuesday, Dec. 17. The program includes a story o…
The Commerce Public Library's annual Christmas party is on Tuesday, Dec. 17, at 5 p.m. Children will have the opportunity to see a magic show by Keith Karnok and visit with Santa and Mrs. Claus.
It was a big stage at a big conference.
The Commerce FFA has announced that 7G's Tree Farm has been named its December "Supporter of the Month." Located in Nicholson, just off of Hwy. 441, 7G's is one of the premiere "Cut Your Own" …
Peach State Federal Credit Union is accepting applications for its 2020 scholarship program.
Jackson Electric Membership Corporation (EMC) awarded $14,492 in Bright Ideas grant funds to 10 local middle school teachers in Jackson County.
Hudson River Baptist Church will be having its Christmas play "How The Grinch Found Christ in Christmas" on Sunday, Dec. 22, at 5 p.m. A Christmas dinner will be served after the play.
Beaverdam Baptist Church will present its "One Holy Night – A Live Nativity" on Friday, Dec. 13, and Saturday, Dec. 14.
Several local churches are making Christmas shoe boxes for Appalachian Lights Ministry that will go to the poverty stricken areas of the Appalachia. The shoe boxes are due on Friday, Dec. 6, a…
Johnson Drive Baptist Church will host a special country gospel Christmas concert on Sunday, Dec. 8, at 6 p.m. with Justin Terry, a country gospel artist from Knoxville, Tenn.
Jefferson Rotarians observed Veterans Day last week with a speaker and the Color Guard