A Tennessee man was recently arrested in Braselton after urinating on someone's vehicle in a business parking lot.
The following were recently sentenced in Superior Court proceedings in Jackson County:
The Georgia Bureau of Investigation was called in to handle an investigation into the attempted hanging of an inmate at the Jackson County Jail recently.
The Jackson County Sheriff's Office (JCSO) and other agencies reported the following arrests in the county:
A Commerce business owner reported a suspicious incident to the Commerce Police Department recently.
Dear Editor: In his letter to the editor of Oct. 7, Ron Bridgeman asked the question: "Why would anyone vote for Trump?"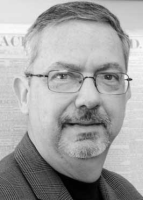 Last week's on-line political forum for candidates appearing  on the Nov. 3 ballot in Jackson County wasn't as boring as some previous forums, but it didn't set the world on fire, either.
Dear Editor: I'd like to reply to the reader who asked why anyone would vote for Trump and at the same time explain why I could never vote for Biden.
Dear Editor: Last week on the opinion page, a letter to the editor asked the question, "Why would anyone vote for Trump?"
Area youngsters are asked to stop by the public library in Nicholson on Saturday, October 31, from 10 a.m. to 2 p.m. for a Boo Bag.
An adoption benefit fundraiser for the Bending family will be held from 1 p.m. to 5 p.m. on Saturday, Oct. 24, at Southside Church, 8144 Jefferson Road, Athens.
Lanier Islands is closing its drive-through Magical Night of Lights, opting for a new walking light show.
Athens-Clarke County Sexual Assault Nurse Examiners (SANE, Inc.) will hold its third annual Survive to Thrive event on Oct. 29. Due to COVID-19, the event will be held virtually this year.
The Boys & Girls Clubs of Jackson County hosted its first ever Car and Bike Show on Oct. 17.
University of North Georgia student John "Johnny" Phillips, of Maysville, has filmed several projects for class. But Phillips wanted to challenge himself.
Courtney West's class at Maysville Elementary School recently celebrated Pre-K Week with a special guest reader, assistant principal Rebecca Grogan. "The kids enjoyed it and can't wait for her…
Students of the month were recognized at the Oct. 13 meeting of the Jefferson Rotary Club. Honoring them are Rotarians David Varnedoe, left, chair of the students of the month committee, and L…
The Love of Llamas group recently competed in the Heart of Dixie Llama Show (HODLS). The show was held at Willow Tree Farms, located in Ringgold. The Heart of Dixie is a Double ALSA (Alpaca Ll…
The Church on the Hill will host its 2020 fall festival on Sunday, Oct. 25, from 4-6 p.m. The event will be held at Lawson Funeral Home in Hoschton.
Ron Aiello, a retired nuclear engineer with over 35 years experience, will be presenting "The Omnipotence of our God" at Brockton Road Baptist Church October 25 at 6 p.m. Mr. Aiello will speak…
New Hope Baptist Church in Nicholson will be hosting Pumpkinfest 2020 on October 31 from 5 to 7 pm.
Dugar Strickland will be hosting an "Old Fashion Picking and Grinning" Friday night, Sept. 25, at 7 p.m. at StonePath Church.
Hoschton Baptist Church is hosting its Fall Fun Festival on Oct. 31.