Jackson County Sheriff's Office deputies recently arrested a woman who attacked a man and threw items around his residence on Ivy Creek Dr.
Two women on Swann Ct. recently reported thefts from their vehicles to the Jackson County Sheriff's Office.
The Jackson County Sheriff's Office and Emergency Medical Service recently responded to a property on Blacks Creek Church Rd. where a four-wheeler accident injured three juveniles.
A seven-months pregnant woman recently reported a physical dispute between her and a man.
A woman recently called the Jackson County Sheriff's Office to her residence on Wages Bridge Rd and complained about her boyfriend shoving her into a vehicle.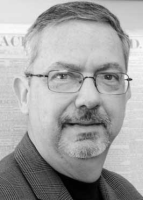 My current heroes are the protesters in Hong Kong. While the rest of the world is upside down from misplaced populism and a massive amount of propaganda, the protesters in Hong Kong are about the only people with clarity in our world today.
Dear Editor:  I am thankful for a newspaper which prints political opinions from different perspectives. Jim Kinney's editorial opinion in the September 4 Jackson Herald gives an interesting i…
Dear Editor: It took me a week to read Gochernour and Wright's letters to your newspaper because they are straight from Fox propaganda and other rabid Trump commentators.
Dear Editor: A member of the Georgia House recently asked a constituent this question: "What's wrong with the system of redistricting Georgia's electoral districts?"
Dear Editor: The Rome Statue which created the International Criminal Court provides the most recent and expansive list of specified criminal acts that may constitute crimes against humanity.
The Shields-Ethridge Heritage Farm will hold the Black Pot Cooking Festival on Saturday, Oct. 19, from 10 a.m. to 2 p.m.
Keep Jackson County Beautiful will host its Fall into Recycling event on Saturday, Sept. 28, from 8 a.m. - 12 p.m.
The LeTourneau WABCO employee reunion will be held on Friday, Sept. 27, at the Georgia Baptist Assembly. All former employees are invited.
Rachel's Army, a Christian fellowship of women in Northminster Estates, Jefferson, is announcing the arrival of its new, one-of-a-kind cookbook, "Favorites from our Table." Printed by Morris P…
The Commerce Garden Club will meet Tuesday, Sept. 24, at 2 p.m. in The Commerce Public Library.
The State of Education in Georgia is all about SEL – social and emotional learning. That was the theme for the 12th annual education conference Friday, Sept. 13.
The Jefferson City FFA chapter at Jefferson High School held its monthly meeting on September 9. Officers started the meeting by having members split into teams centered around a popular telev…
Smith shows champion bull
Jackson County Farm Bureau partnered with Jackson County 4-H to teach students in the East Jackson Elementary School Aggies group. The group was created for students interested in learning mor…
North Jackson Elementary School Pre-K students celebrated several recent "National Days."
The Redeemed Baptist Church will hold a singing at 10:30 a.m. Sunday, featuring the South Georgia Quartet.
Mt. Calvary Baptist Church will be celebrating its annual Women's Day celebration on Sunday, Sept. 22, at 11 a.m.
Commerce FUMC plans Bible study
Our 13-year-old Labrador Retriever, Dixie, died a couple of years ago. We loved our dog! She was a part of our family when our boys were teenagers. After she died, it was the first time in alm…