A man was recently arrested following a standoff in West Jackson.
A woman told Arcade Police Department officers on Thursday, April 8, a man has been stalking her.
The Jackson County Sheriff's Office (JCSO) and other agencies reported the following arrests in the county:
The Jackson County Sheriff's Office responded Saturday, April 3, to Trotters Trace, Jefferson, to a domestic incident with shots fired at around midnight.
On Friday, April 2, Jefferson Police Department officers responded to Revival Taproom on the square in Jefferson to a report of disorderly conduct.
Dear Editor: I am surprised at the acquiescence of Jefferson officials to the decision by the Georgia Department of Transportation.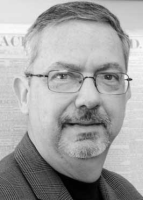 Georgia is increasingly becoming the nation's political fault line and the results could be a disaster for the state.
The Great Pumpkin Contest is going on now at the Jefferson Public Library for ages 5-18.
The Nicholson Public Library's insect program was presented last week by American Pest Control of Athens associates, Amber and Caleb. During the program, children examined specimens, enjoyed s…
The Commerce Public Library will be hosting a hiring event for the Georgia Department of Corrections on Friday, April 30, from 10 a.m. to 4 p.m and Saturday, May 1, from 10 a.m. to 1 p.m.
The Jackson EMC Foundation board of directors awarded a total $99,705 in grants during its March meeting, including $47,700 to organizations serving Jackson County. Grants included:
Braselton's spring farmers market is set for Friday, April 16, from 4-7 p.m. on the outdoor patio of the Braselton Brothers Store building at 9924 Davis St. in Downtown Braselton.
The Jefferson City School System recognized its outstanding teachers on Friday, April 2, at the Teacher of the Year Program hosted at The Arena.
Savannah Page, Jefferson, has earned the National Junior Angus Association's (NJAA) Bronze and Silver awards, according to Jaclyn Upperman, education and events director of the American Angus …
Donna Mayo, a Commerce native and junior at Emmanuel College, is spending the 2021 spring semester in Washington, D.C., as a student in The Fund for American Studies' (TFAS) Capital Semester o…
The Georgia FFA Association has announced that three members of the Jackson County FFA chapter have qualified for the State FFA Degree.
The Rotary Club of Jefferson recently honored its April Rotary Students of the Month.
Freedom Church of God will be giving free food boxes on April 20 from 3-4:30 p.m.
The Hoschton Church of God of Prophecy will be having a huge yard sale April 8-10 from 8 a.m. to 5 p.m. The yard sale will be held in the church gym's first floor.
Brockton Road Baptist Church will host a Communion Service at 6 and 7 p.m. on Good Friday, April 2.
A Sunrise service will be held at Bethany United Methodist Church at 7 a.m. on Sunday, April 4, followed by breakfast.
The Little Country Church, located at 1151 Old Airport Road, Commerce, will have parking lot 'SON'rise service on Sunday, April 4, beginning at 8 a.m.