Two Jefferson High School students were detained by Jefferson Police Department officers recently after fighting in a school restroom.
Jackson County Sheriff's Office deputies recently responded to a domestic assault on Duncan Mill Rd. where a man allegedly assaulted a woman and her son.
A Talmo woman was recently arrested by Hall County Sheriff's Office deputies for stealing around $215,00 over the course of a year from a disabled man in her care.
The Jackson County Sheriff's Office recently arrested a couple in South Jackson for stealing thousands of dollars from an elderly man.
Jefferson Police Department officers recently investigated cases of entering autos in the Heritage at Jefferson neighborhood. On James Madison Ct., a Gwinnett County Sheriff's Office deputy's …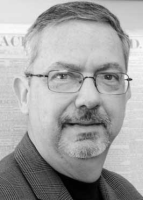 So Jackson County is now a Second Amendment "sanctuary county."
Giving and giving back are very personal. Some of the wealthiest people in the world are often moved to write big checks while others take a "not so fast" stance.
My mother duped me into dancing lessons when I was maybe four or five years old. She told me the lessons included what she called "acrobatics."
The media and elite Hollywood influencers have had a difficult time accepting the Senate's acquittal of the president in his impeachment trial.
The main product produced in the region remains agriculture – poultry and beef cattle – but local schools are heavily into gardens these days.
Visiting Angels recently handed out three bouquets and three balloons to clients for Valentine's Day.
Jefferson Rotarians honored their Students of the Month for February. David Varnedoe, left, chairman of the Students Committee, presented certificates to the students. Club President Jon Howel…
Grace Clower, past district governor and currently serving as MD 18 Global Leadership Team coordinator and Lions Club International Foundation Campaign 100 Area Leader, recently spoke to the J…
The Classic Center Cultural Foundation has issued a call for artists for its upcoming Georgia Artist Collective, to be held at The Classic Center on Thursday, April 2, from 5 until 10 p.m.
Social media gets a lot of criticism, must of it rightly deserved, but it can also be a place where people go to for laughter, fellowship and even inspiration.
The Jackson County School System is introducing a new partner, Purposity, which provides a way that potential donors can help students in need by downloading an app to a smartphone.
Agata White, of Braselton, recently won a national dental assisting scholarship.
Jackson County Comprehensive High School hosted a Science Olympiad practice tournament for the district's elementary schools Saturday, Feb. 8.
The following students have earned the distinction of being named to the dean's list at the Georgia Institute of Technology for fall 2019:
The following students earned the distinction of faculty honors for fall 2019 at the Georgia Institute of Technology:
The Cedar Grove Baptist Church will be celebrating its Family and Friends Day on Sunday, March 8, at 2:30 p.m.
The Chuck Wagon Gang will present a gospel concert at 7 p.m. Friday, Feb. 21 at Lawson Funeral Home in Hoschton. The funeral home is at 4532 Hwy. 53, Hoschton.
Have you ever stood in the gap for a person who needs a touch from the Lord? At times we may find ourselves going through a battle, but thanks be to the Lord, we do not have to go through the …
The Christian Way Singers will be at Victory Chapel Holiness Church in Maysville at 6 p.m. Feb. 16.
What's so important about the way we spend our time? As the moments of the day roll on, we can't get them back. Let us use them wisely, and in everything, be about the work of the Lord.