A Danielsville man was arrested after he allegedly threatened a woman and her teenage daughter at a home on James Lane.
Two Hull men were arrested last week following a domestic dispute involving alcohol and multiple guns at a home on Hwy. 72 West.
Georgia's leading state and federal prosecutors have announced a new Coronavirus (COVID-19) Fraud Task Force aimed at better protecting the citizens of Georgia from criminal fraud arising from…
Two Hull men were arrested last week after reportedly burglarizing The Biscuit Barn, Wing House Grill and the Hen House, all businesses located in Hwy. 29 South strip mall in Hull early on March 21.
A Hull man was recently sentenced to serve two months in jail.
Madison County High School students recently wrote letters to let the community know about teachers they feel are special. Here is the first of three installments of MCHS appreciation letters:
Over a year ago, a Request for Proposal (RFP) was issued by the State Properties Commission (SPC) soliciting bids for a facility to be built in Madison County, Georgia for the Department of Fa…
This is a joint letter from 12 Georgia county leaders to Governor Brian Kemp:
I wish I could hug doctors, nurses, caretakers in nursing homes, paramedics, grocery store workers — or at least shake their hand. But that would deserve a proper punch to my nose today, would…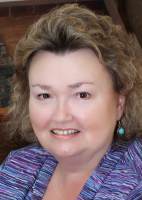 Many Americans, except those with young children, like my daughter Miranda, are experiencing a quiet and stillness in a normally loud and busy life.
Madison County 4-H and Extension services continue online despite the shutdown caused by COVID-19.
Brody Janson, a fifth grader at Comer Elementary recently collected art supplies, candy and Bibles to give to the ladies and gentlemen at The Gables at Cobb Village.
The Madison County Chamber of Commerce is holding the "MC Proud Photo Contest."
The Madison County Library and the Athens Regional Library System are providing services online:
Georgia Farm Bureau is offering the Certified Farm Market Passport program for the second year.
Austin Sipper is an actual rocket man and one of the most highly decorated military graduates of Madison County in the last decade.
The deadline for entries for a $1,000 merit scholarship competition (and second prize of $500) has been extended to April 30. High School seniors in Madison County planning to enroll in colleg…
Madison County's Zharia Ware was named to the Dean's List at the College of Coastal Georgia in Brunswick for the 2019 fall semester.
Twenty-two Madison County 4H'ers participated in the recent District Project Achievement in which 4H'ers choose a topic of interest and present a 10-to-12 minute speech on the subject.
Edna Mack will celebrate her 88th birthday, March 28. She lives in Colbert and is member of the Lighthouse Pentecostal Church. "Sis Edna has not missed a service she began attending Lighthouse March 1, 2015; she is greatly loved by her church family," church leaders said.
•Rogers Baptist Church, 1890 Rogers Church Road, Commerce, (Madison County) will have revival services, Sunday, March 22, through Thursday, March 26. The Sunday night service will be at 6:30 p…
•The Danielsville Gospel Barn, 444 Roger's Mill Road, will have a singing Saturday, March 6, at 7 p.m. The featured singers are The Stephens Sisters, of Lula, and Wayne Heath, of Nicholson.
Ordination services are planned at the Mt. Calvary Missionary Baptist Church on Sunday, March 1.
•New Beginning Worship Center, Hwy. 98 West, Danielsville, has the following upcoming events. The church planning committee will meet at the home of Ann Epps, 334 Hwy. 174 (near Ila) Friday, F…