An Athens man was sentenced to jail in Madison County Superior Court recently on drug trafficking and firearms charges.
An Athens woman was arrested last week following a domestic dispute with her sister on Brittany Pointe Drive.
An older man driving a black Lexus attempted to shoplift a cart full of groceries from Ingles Jan. 11.
A Danielsville woman remains in the county jail without bond following her apprehension for driving under the influence of drugs and other charges. She was apprehended following a police chase…
A man on Pittman Mathews Road reported that he had been attacked and bitten by two dogs in a ditch next to his driveway. He and witness said one dog was a brindle pit bull and a brown hunting …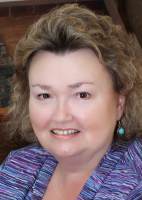 When I was a child, snow days, apart from Christmas, were the most thrilling part of winter. And the fact that they were often few and far between made it even more exciting. We lived in an old house with a high foundation that meant that temperatures below freezing often brought frozen pipe…
The cold weather has left many of us stuck inside and maybe given us a chance to catch up on movies or relax by the fire.
The 156th Georgia General Assembly convened under the Gold Dome Monday, Jan. 10, with 40 legislative days to accomplish the people's business.
Dear Editor: All of us at one time or another has wished that we could just stop the world and take a few minutes to relax and enjoy life.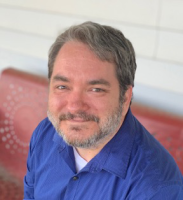 I literally had to step over bodies to get home when Georgia last played Alabama in the national championship.
The Madison County Rotary Club ramp crew constructed its 846th handicap ramp Jan. 13, assisting Linda and Gary Payne on Sims Bridge Road. Linda and Gary have been married over 30 years and have recently moved to the area to be close to their two children, Ronnie and Becky. They have a fast-g…
For the Madison Area Resource Team's final weekly partner spotlight and in honor of "National Mentoring Month," a spotlight is being shined on the Madison County Mentor Program. The Madison Co…
The Madison County Republican Party will meet Thursday, Jan. 20 at the Madison County Senior Center, which is located at 1265 Hwy. 98 West in Danielsville. The social gathering will be from 6:…
The Retired Educators of Madison County met at the Ila Restaurant Dec. 14. Everyone was delighted to have the Comer Choir entertain with Christmas songs, especially "Santa Claus and the Three …
The Madison County Transfer Station is accepting "live," undecorated Christmas trees for recycling. Trees can be dropped off at the transfer station Wednesday-Saturday, 7 a.m. to 5:30 p.m. unt…
Local students were recognized for making the Dean's List at the University of North Georgia.
Local students were recognized Southern New Hampshire University for academic performance in the fall semester.
Yyokkia Lawson of Hull graduated from the University of New Hampshire in December 2021, earning a MA in Community Development Policy Practice.
Three Madison County residents were named to the Dean's List at Valdosta State University.
Local residents were named to the Dean's List at Kennesaw State for earning at least a 3.5 grade point average for the fall 2021 semester:
•Moon's Grove Baptist Church, 1985 Moon's Grove Baptist Church Road, Colbert, will distribute food to those in need from 10 a.m. to noon on the following Wednesdays in 2022: Jan. 26, Feb. 23, March 23, April 27, May 25, June 22, July 27, Aug. 24, Sept. 28, Oct. 26, Nov. 16 ad Dec. 28. For mo…
The community is invited to attend a concert by singer, songwriter, and storyteller Daryl Mosley Sunday, Jan. 23 at 11 a.m. at Comer Baptist Church, 2054 Main Street, Comer.
•Moon's Grove Baptist Church, 1985 Moon's Grove Baptist Church Road, Colbert, will distribute food to those in need from 10 a.m. to noon on the following Wednesdays in 2022: Jan. 26, Feb. 23, …
•Moon's Grove Baptist Church, 1985 Moon's Grove Baptist Church Road, Colbert, will distribute food to those in need from 10 a.m. to noon on the following Wednesdays in 2022: Jan. 26, Feb. 23, …
•Danielsville Evangelical Church, 25 Evangelical Church Road, Danielsville, will distribute food on the second Thursday of each month from 6:30 to 7:30 p.m. For additional information, call th…