A Carlton man was arrested last week after someone on Dogwood Hills Drive in Carlton reported that he had placed a pipe bomb inside a neighboring mailbox.
An Athens man was arrested on several felonies after a police chase last week in Comer.
A Colbert man was charged last week with unlawful conduct during a 911 call by using obscene/vulgar/profane language to intimidate.
A Hull man was killed in a single-vehicle accident Thursday, Oct. 7 on Hwy. 72.
A Carlton man was arrested on family violence and theft charges last week after a stolen vehicle was reported on Paoli Road.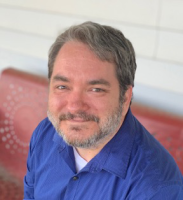 I remember a man who had suffered a traumatic injury telling me that shortly after his accident he believed he was trapped in the back of a Family Dollar unable to leave. But he wasn't at a chain store. No, he was in the ICU in deep pain and confused about where he was.
Dear Editor: On Wednesday, Oct. 6, the Los Angeles City Council approved an ordinance to force businesses to demand proof from every customer that they have received a COVID-19 vaccination bef…
Dear Editor: In response to Zach Mitcham's opinion in the Madison County Journal Oct. 7 ("No more arson at election time.") Where has he been the past 10 months? Biden is being led by the Demo…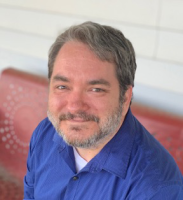 When we talk about maintaining democracy, perhaps that sounds pretty vague. But I think about it simply: can we decide on power peacefully?
So you have a great idea for a product — something that's bound to capture the hearts and minds (and wallets) of consumers everywhere. Or perhaps you've stumbled on a service that isn't being …
The City of Comer will hold its annual Christmas Parade at 2 p.m., Saturday, Dec. 4.
Mr. and Mrs. Andy Lee Lunsford of Colbert announce the engagement of their daughter, Jordan Leigh Lunsford of Tifton, to Justin Keith Bentley of Tifton.
The first Halloween in Memorial Park in Danielsville sponsored by The John H. Jones Lodge #348 will be held from 3:30 to 7:30 p.m., Friday, Oct. 29.
The Pilot Club of Madison County is sponsoring "Touch-a-Truck" family-friendly event that will offer children a hands-on opportunity to see, touch and explore the vehicles that protect, build …
Comer Elementary School recently recognized students for their accomplishments in September.
The Madison County Livestock Judging 4H and FFA teams competed at the Gwinnett County Livestock Judging Contest Sept. 20.
•Anchor Bible Church, 340 Billy Dillard Road, will host a drive through and treat on Oct. 31 from 5:30 to 7:30 p.m.
•Freedom Church of God, 3428 Neese Commerce Road will distribute free food boxes Tuesdays, Oct 19, Nov 16, Dec 21 from 3 to 4:30 p.m. Volunteers come at 1 p.m. to help setup recipients should …
•David's Home Church will hold its annual homecoming service Sunday, Oct. 3 beginning at 10 a.m. with special singing by "The Brothers" singers. The Rev. Terry Fowler will bring the homecoming…
•Faith Valley Holiness Church, located in the Harrison Community just off of Hwy. 281 (Wildcat Bridge Road), will have a benefit yard sale Saturday, Sept. 25, 8 a.m. to noon. Breakfast biscuit…
•Danielsville Evangelical Church, 25 Evangelical Church Road, Danielsville, will distribute food on the second Thursday of each month from 6:30 to 7:30 p.m. For additional information, call th…