A Colbert man was arrested last week after Deputy Glenn Cowan was dispatched to Ingles gas pumps the night of Feb. 26 regarding a disorderly male with bloody hands claiming he had a gun.
A Madison County deputy was dispatched to St. Mary's Hospital last week regarding a victim of aggravated battery. He met with two women in the emergency department who told him that they were …
A White Plains man was arrested last week for driving under the influence of drugs and other charges.
A Colbert teen was arrested last week following a domestic altercation with a younger sister.
An Arnoldsville woman was arrested last week for a reported home invasion on Jack Sharp Road the week before.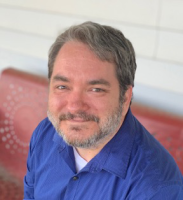 The plane, which was transparent, like Wonder Woman's, crash-landed into a lake by my childhood home, which was not in Macon but some cold Northern European setting, like Norway, on an overcast day. I could see the airline passengers putting on lifejackets. The commotion excited a group of k…
Dear Editor: It never ceases to surprise me when Mr. Mark Jenkins, who styles himself a student of weather, routinely sneers at the overwhelming evidence and solid science that demonstrates th…
Here's a grab bag column of various thoughts on a rainy Monday morning:
Although it's still cold and wintery outside, it is time to start prepping for warmer weather and spring gardening. If your gardening goal is to fill your pantry with an array of homegrown foo…
This past week, the Senate completed its busiest week to date, passing a total of 10 bills and holding multiple committee meetings to properly vet legislation before it receives a vote on the …
Keep Madison County Beautiful will hold a spring tire amnesty event between May 1 and June 5.
Paprika, a 1-year-old mixed breed female, is the Madison-Oglethorpe Animal Shelter's Dog of the Week.
Rotarian Harry Rice introduced speaker Jimmy Webb as a Renaissance man Friday. Webb is the prosecutor for the state court of Elbert County, but he is also a beekeeper and a wrestler. A three-t…
Emmerson's Hot Chocolate and Coffee Stand is hosting its eighth fundraiser to benefit the Madison Oglethorpe Animal Shelter Saturday, March 13 from 10 a.m. to 2 p.m. at Clark Glass and Mirror …
The ramp crew of the Madison County Rotary Club constructed its 806th handicap ramp for Barbara Brown on Hannah's Creek Church Road Thursday, Feb. 25. "The ramp crew was graciously welcomed by…
Comer Elementary School recently recognized its Young Georgia Authors winners. They include Harper Lee, Sadie Walmsley, Ansley Cox, Jett Cooper, Vaydee Russell, Levi Abernathy and Emory Armel.
•Moon's Grove Baptist Church, 1985 Moon's Grove Church Road, Colbert, will distribute free food boxes to families in need on the fourth Wednesday of each month from 10 a.m. to noon. The dates for distribution are: March 24, April 28, May 26, June 23, July 28, Aug. 25, Sept. 22, Oct. 27, Nov.…
•Moon's Grove Baptist Church, 1985 Moon's Grove Church Road, Colbert, will distribute free food boxes to families in need on the fourth Wednesday of each month from 10 a.m. to noon. The dates …
•Moon's Grove Baptist Church, 1985 Moon's Grove Church Road, Colbert, will distribute free food boxes to families in need on the fourth Wednesday of each month from 10 a.m. to noon. The dates …
Moon's Grove Baptist Church, 1985 Moon's Grove Church Road, Colbert, will distribute free food boxes to families in need on the third Wednesday of each month from 10 a.m. to noon. The dates fo…
•Canaan Baptist Church, 980 Homestead Road, will have a gospel singing on Sunday, Dec. 20. Johnson's Edition will perform at 9:45 a.m. (masks are required) and at 11 a.m. (masks are optional).…