Four Madison County residents are among 68 people charged in a large-scale drug trafficking investigation dubbed "Operation Wu Block," which yielded the seizure of kilos of methamphetamine and heroin.
A Colbert man was arrested last week on assault and other charges after he reportedly pointed a gun at people inside their own residence on Swamp Guinea Road.
A special needs adult male was reportedly sexually assaulted on Hardman Morris Road last week. The man's mother reported the incident, and told the responding deputy that she was told a male i…
Fire investigators with the Insurance and Safety Fire Commissioner's Office have determined a fire that occurred around 2:10 a.m., Wednesday, May 20, at a Madison County residence, was intenti…
A warrant has been issued for a Hull woman after she allegedly cut her male companion with glass.
Dear Editor: In approving a $9.5 billion agriculture relief package in March, Congress asked the U.S. Department of Agriculture (USDA) to use the funds to support producers, including livestock, specialty crops and local food producers.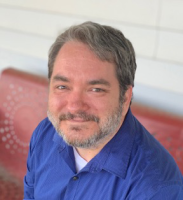 It was 15 years ago this month that long-time newspaperman Jere Ayers died.
Dear Editor: We moved to our property in 1986, anticipating that most of the dirt roads in the county would soon be paved.
Dear Editor: After graduation, the Class of 2020 like those that have come before them, with years of learning in school are now ready to enter the world where they will continue their educati…
The warmer temperatures and extra time at home have prompted you to plant a garden. Daydreams of fresh, hand-picked veggies going straight from the garden to your dinner table are inching towa…
Jackson Electric Membership Corporation (EMC) has named April Sorrow as Vice President of Communication, effective July 1, succeeding Bonnie Jones, who will be retiring at the end of July.
Madison County 4-H is offering a free virtual camping-out experience in June.
The Athens Regional Library System announced that its library branches started reopening in phases Wednesday, May 20, with the opening of library book drops for returning checked out materials.
The Rotary Club constructed a 32-foot ramp Thursday, May 13 for Bear Perkins, who now lives in the Colbert area. After 38 years living in Nicholson, Bear and Betty Perkins recently relocated t…
Several Madison County residents were recognized for their achievements during the spring semester at Emmanuel College.
Jasia Clark of Hull is among those earning a degree from Georgia College in the class of 2020, receiving a degree special education.
Vivian Russum of Hull was named to the President's List at Abraham Baldwin Agricultural College for the spring semester.
Madison County residents were recognized for academic achievement at Piedmont College for the spring 2020 semester.
Aidan Russel-McCorkle, Shee Paw and Gretchen Collier, three recent graduates of Madison County High School, have been awarded college scholarships created by the Community Affirmation Committe…
•Freedom Church of God and the Food Bank of Northeast Georgia will provide a free food box to those in need (recipients must be present) on May 19, 4 to 5:30 p.m. at Freedom Church of God, 3428 Neese Commerce Road, Commerce. Boxes will be provided on a first come first served basis. Official…
Edna Mack will celebrate her 88th birthday, March 28. She lives in Colbert and is member of the Lighthouse Pentecostal Church. "Sis Edna has not missed a service she began attending Lighthouse…
•Rogers Baptist Church, 1890 Rogers Church Road, Commerce, (Madison County) will have revival services, Sunday, March 22, through Thursday, March 26. The Sunday night service will be at 6:30 p…
•The Danielsville Gospel Barn, 444 Roger's Mill Road, will have a singing Saturday, March 6, at 7 p.m. The featured singers are The Stephens Sisters, of Lula, and Wayne Heath, of Nicholson.
Ordination services are planned at the Mt. Calvary Missionary Baptist Church on Sunday, March 1.