A Danielsville man was arrested last week following an incident on Faye Carey Road.
A Royston man, Frank Edwin Findley, was charged with battery after an alleged assault on Sewell Mill Road.
An Athens man was arrested last week after causing a disturbance at Ingles.
A Lexington man was arrested last week for child molestation.
A Danielsville man was charged with family violence and kidnapping last week.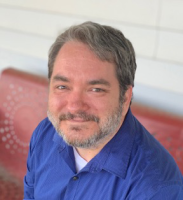 A marriage cannot work if one or both people are constantly questioning whether the other is cheating. That's what our current political climate feels like to me.
To answer that question we have to go back to compare to just last year. As you may remember 2020 was a rough year on many fronts, not the least of which was the deadly and destructive record-…
If you have never perched in a canoe and dipped your paddle into the Okefenokee Swamp's blackwater, you've missed an unforgettable adventure.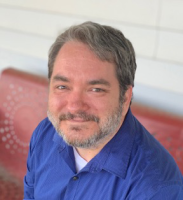 When I look at the low covid vaccination rates, I'm reminded that most of this area doesn't feel like I do. I was so relieved to get those two shots in the arm and to see my family members who…
Dear Editor: Not long after the repeal of Glass-Steagall, when the banks rolled out the Ponzi scheme called "mortgage-based derivatives" in the early Y2K years, and the building boom with its …
Karen Westbrook was named the Madison County 2020-21 Pilot of the Year. Westbrook was selected by secret ballot of the club's members at the April meeting and recognized at the May family picn…
The Madison County Rotary Club ramp crew constructed the 821st handicap ramp for Arthur Brown on Brickyard Road in Comer June 3. Arthur, who is pictured in the photo, and his wife Sondra have …
The Madison County Library now has the following books available to check out:
The Madison County Rotary Club ramp crew constructed its 820th handicap ramp for Carol Seagraves on Sam Grove Road in Danielsville Tuesday, June 1. Carol and her late husband, Paul, raised fiv…
University of North Georgia (UNG) students who showed promise, demonstrated creativity, displayed excellence, served others and exceeded all expectations had their moment in the spotlight during the annual Student Honors and Awards Day this spring via Zoom.
Proud parents and satisfied students walked out of the Colbert Elementary gym the week before school closed. Each grade level had its own assembly where teachers honored students who had excel…
Adam Jackson of Danielsville was named to the Dean's List at Georgia Southwestern State University for the spring 2021 semester. To be eligible for the Dean's List, a student must earn a semes…
Ila Elementary School recently presented its annual "Grand Gator Scholarship Awards" to seniors Ella Chancey, Hayley Daniels, Macy Mullis, Mason Wall and Teresa Vu. Each received a $1,000 scho…
•Faith Valley Holiness Church, Royston, will have camp meetings June 21 through 26, with services nightly at 7 p.m. The featured speaker will be Rev. Sammy Cutshall. Homecoming for the church will be Sunday, June 27, with The Christian Way Singers, beginning at 10:30 a.m. The church is locat…
•Legacy Baptist Church, 1850 Helican Springs Road, Hull, will resume its food distribution program Sunday, June 6, 5 to 5:30 p.m.
•Freedom Church of God, 3428 Neese Commerce Road (Madison County), will provide free food boxes on June 15, July 20 and Aug. 17, 10:30 a.m. to noon. Organizers say recipients must be present t…
•New Grace Church, 373 Pottery Factory Drive, Commerce, offers Celebrate Recovery meetings every Thursday evening. Doors open at 6 p.m., dinner is served at 6:30 p.m. and the meeting begins at…
•Moon's Grove Baptist Church, 1985 Moon's Grove Church Road, Colbert, will distribute free food and clothes on the fourth Wednesday of each month from 10 a.m. to noon, unless there is a change…